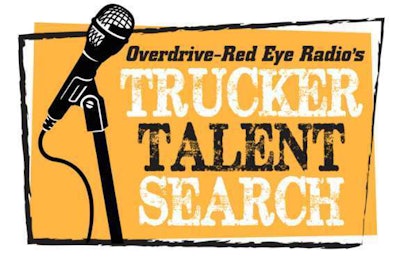 The fifth annual Overdrive-Red Eye Radio's Trucker Talent Search received more than 35 entries from talented truckers, and a panel of judges reviewed all the entries and has chosen a top 10. They are:
The Trucker Talent Search culminates with a live contest featuring three finalists at the Great American Trucking Show in Dallas in August.
The first-place winner receives a $1,000 cash prize, plus a recording session courtesy of AxleOutPro.