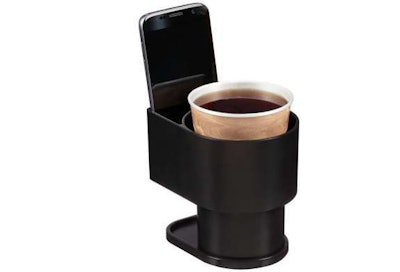 Stand-Bi's three-in-one beverage and phone-holding tool is designed to keep a cell phone and drink secure and consolidated into one holder while in the vehicle, at the office, and on the go.
The holder comes with a snap-on sand spike for outdoors use, a detachable foot for a desk or table and a built-in bottom built to fit most vehicle cup holders.
An insert inside the cup holder is designed to hold cups, glasses, and bottles of various shapes and sizes. It is made of durable UV-protected and dishwasher-safe ABS plastic and can be customized with company logos and colors.
Buy online for $15.95