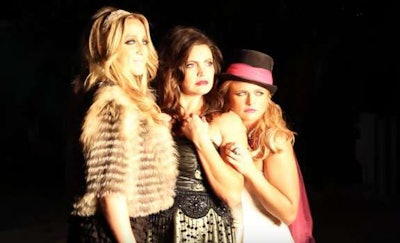 Pistol Annies — that hot country super-group of successful solo performers — are reported to have wrapped up recording their third studio album. It has no title or delivery date yet, but fans of the group composed of Miranda Lambert, Ashley Monore, and Angaleena Presley, ought to be psyched there will be a followup to 2013's Annie Up.
Pistol Annie's debut album, Hell On Heels, topped the country charts in 2011.
Their last work together was in 2017 when they covered "Tulsa Time," which appeared on a Don Williams tribute album titled Gentle Giants: The Songs of Don Williams.