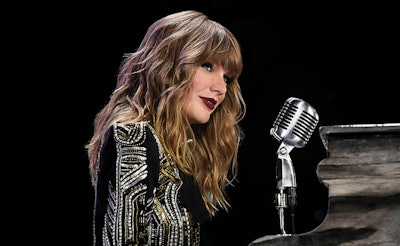 Taylor Swift's Reputation Stadium Tour was one of the biggest musical events of 2018, and we're taking a wild guess and saying you may have missed it because you were too busy driving.
If that's the case, you can see what you missed. Netflix is streaming a documentary of the tour that began May 8 in Glendale, Arizona and ended Nov. 21 in Tokyo. In the process, it grossed a record-setting $266.1 million in the U.S.
Netflix started streaming the concert, which includes a set list of 22 songs, on New Year's Eve. It was secretly taped on the second of her two dates at the AT&T Center in Arlington, Texas Oct. 6.
If harder rock is more to your tastes, Netflix is also streaming Bruce Springsteen's live Broadway show.