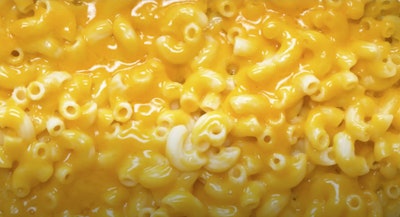 There are times — many times in fact — that you want the back home comfort of mac and cheese after a day of driving and crave more than what comes in the familiar blue and yellow box and costs just 99 cents.
This recipe delivers much more and it's as easy as simply tossing the ingredients in your truck's slow cooker. All you need is:
1 package (16 ounces) elbow macaroni
1/2 cup butter, melted
4 cups shredded cheddar cheese, divided
1 can (12 ounces) evaporated milk
1 can (10-3/4 ounces) condensed cheddar cheese soup, undiluted
1 cup 2 percent milk
2 large eggs, beaten
1/8 teaspoon paprika
This hearty plateful of wonderfulness cooks on your slow cooker's low setting for about three and a half to four hours. See the details here.