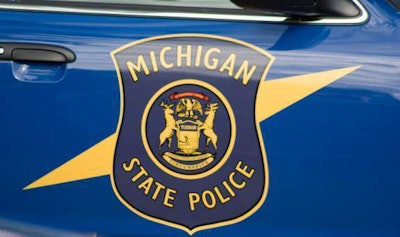 If you drive Interstate 94 through much of Michigan, be aware there'll be increased police scrutiny for the next two weeks.
Michigan State Police plans a crackdown on aggressive driving — with a focus on commercial vehicles — on Interstate 94 between Detroit and Jackson to the southwest.
The campaign, Ticketing Aggressive Cars and Trucks, aims to reduce crashes, fatalities and serious injuries between passenger vehicles and commercial drivers, according to the troopers. The enforcement campaign will take place June 3-7 and June 10-14, between 6 a.m. and 10 p.m. each day.
Troopers say crashes involving commercial motor vehicles have increased 27 percent in the past five years.