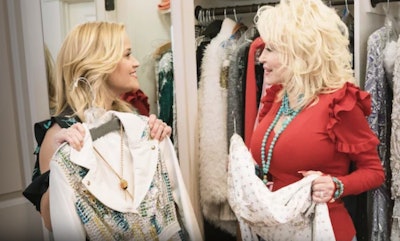 As strong and self-confident as you may be, sometimes you need a bit of a boost. We all do, and often that can come from hearing how one woman became successful.
Netflix now has such a series in Shine On With Reese. The program is a collection of immersive interviews by the actor/producer Reese Witherspoon. She goes way beyond a few normal talk show questions, and actually enters her subjects' worlds.
A few of the episodes include:
Reese heads to the Disney lot to spend the day with writer, director, producer and independent film distributor, Ava DuVernay. Reese learns about Ava's incredible journey and how this filmmaker is changing Hollywood.
She spends the day with journalist/editor/writer Elaine Welteroth and poet/artist/author Cleo Wade. The three talk about their career paths, what inspires them, and the importance of uplifting the next generation of women.
Witherspoon goes to Nashville to spend the day with award-winning country music singer-songwriter Kacey Musgraves. The two discuss how Kacey got her start to what it's like to be a woman in country music today.
The actor visits the US Military Academy at West Point to meet First Captain Simone Askew. Reese learns about Askew's leadership of 4,400 cadets and what it means to be the first African-American woman to hold that position.