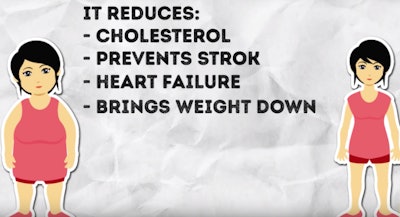 At times it seems there are as many weight-loss plans as there are women who want to lose weight. A diet that works for one person may not work for another. However, there is one eating plan that claims to deliver both health benefits and weight loss.
The DASH — Dietary Approaches to Stop Hypertension — diet is a lifelong approach to healthy eating based on research by the National Institutes of Health and designed to treat or prevent high blood pressure. In short, DASH encourages you to reduce the sodium — salt — in your diet and eat a variety of foods rich in nutrients that help lower blood pressure, such as potassium, calcium, and magnesium.
The DASH diet may also help you lose weight and prevent osteoporosis, cancer, heart disease, stroke, and diabetes.
This video offers the details.