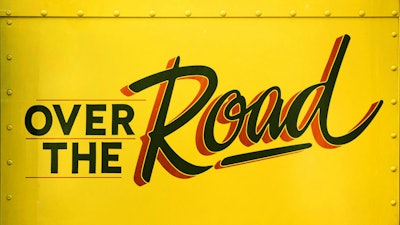 This begins a special series of off-week mini-episodes from the Over the Road podcast crew. The Channel One Nine Special attempts to provide answers to questions about trucking from listeners outside the business by consulting with the professionals.
For this first episode, though, Overdrive Senior Editor Todd Dills reached back to an owner-operator who's been a past Trucker of the Year in Mike "Mustang" Crawford, for a little tour through some of the social and practical aspects of culture around, and use of, the citizens band radio through the years.
Along the way, Crawford tells the story of how he got his CB handle (according to Crawford, like a good nickname, a CB handle meant to last is rarely something you give yourself). It involves a wild horse named "Norman" from his days on a Colorado ranch some decades ago. After having been leased to Prime, owner-operator Crawford has been hauling for many years now with his authority and working almost exclusively with the carrier's brokerage arm.
Listen via the embedded Spotify player above or via your podcast streaming app of choice (find several options at the bottom of the Over the Road page at the link).
The Over the Road podcast's main eight-episode series resumes Thursday, March 5, with Episode 2, "Why we drive," and a trip to Grand Island Express in Nebraska on the anniversary of Kenyette Godhigh-Bell's maiden voyage as a company driver with the fleet; along the way, a chance meeting with cattle-hauling owner-operator Jared Sidlo shows the third-generation hauler polishing his 389 in his home shop and contemplative about his nearly two decades in the business. Stay tuned.