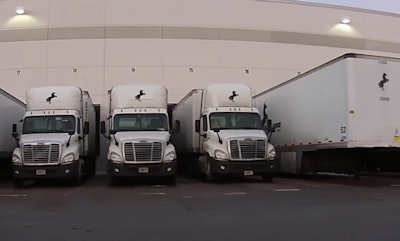 Illinois-based Black Horse Carriers Inc. closed its terminal in Pewaukee, Wisconsin Monday, Feb. 24. In a letter to the Wisconsin Department of Workforce Development, the company said the closing will result in the elimination of 68 positions, including 61 drivers.
Black Horse Carriers, a major dedicated fleet operator, said the closure was caused by a customer's decision to discontinue business with the company at this location, according to the Milwaukee Journal Sentinel. They did not disclose the identity of that customer.
Illinois-based Black Horse Carriers has some 3,137 drivers and 2,490 power units, according to its listing on the Federal Motor Carrier Safety Administration's Safety and Fitness Electronic Records System. operates five other terminals in Wisconsin, according to the company's website. Those terminals are in Kenosha, Milwaukee, Oak Creek, Pleasant Prairie and Stevens Point.
Search thousands of trucking jobs to find the job you want.
Find Your Next Job Today