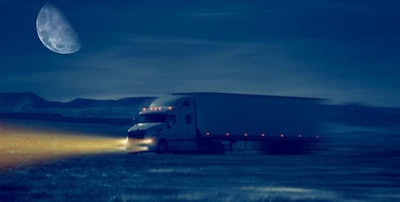 Due to the ongoing national COVID-19 coronavirus pandemic, the Federal Motor Carrier Safety Administration has extended the hours of service waiver for drivers hauling certain loads through Aug. 14. The exemption pertains only to carriers providing direct assistance in support of COVID-19 relief efforts. The exemption was previously set to expire today, July 14.
The waiver covers drivers:
hauling livestock and livestock feed
medical supplies and equipment related to the testing, diagnosis, and treatment of COVID-19
and supplies and equipment necessary for community safety, sanitation, and prevention of community transmission of COVID-19 such as masks, gloves, hand sanitizer, soap and disinfectants.
"Direct assistance does not include routine commercial deliveries, including mixed loads with a nominal quantity of qualifying emergency relief added to obtain the benefits of this emergency declaration," FMCSA says in the declaration.