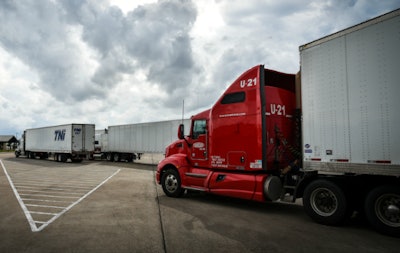 The trucking industry generated $791.7 billion in revenue in 2019, moving 11.84 billion tons of freight, according to the latest edition of ATA American Trucking Trends 2020, the American Trucking Associations' annual compilation of industry data.
Among the findings in the publication are:
In 2019, trucking's revenues accounted for 80.4% of the nation's freight bill
Trucks moved 67.7% of surface freight between the U.S. and Canada and 83.1% of cross-border trade with Mexico, for a total of $772 billion worth of goods
There are 7.95 million people employed in trucking-related jobs, up 140,000 from the previous year, including 3.6 million drivers
Women make up 6.7% of the industry's drivers
Minorities account for 41.5% of truckers
Most carriers are small companies – 91.3% of fleets operate six or fewer trucks and 97.4% operate 20 or fewer
"Despite a challenging year, the data shows the industry was in good shape entering the global pandemic," said ATA Chief Economist Bob Costello.
ATA American Trucking Trends 2020 is available for sale now at ATA Business Solutions. To purchase a copy, click here.