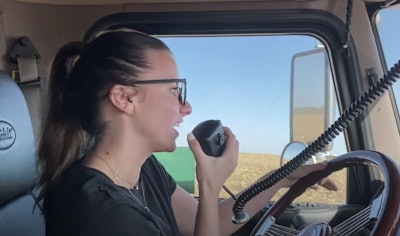 It's one thing to hear about what it takes to drive a tractor-trailer, but something else entirely to do it … especially if you have never done it before.
Carter and Madison, two office staff members of PDM Financial, a factoring company based in Des Moines, Iowa, had the opportunity to get behind the wheel of a truck to see what it was all about. The truck's owner took the two women off the road and into a cornfield to give them driving lessons.
Remember your first time at the wheel of a truck? Tell us about it in the comments section below.