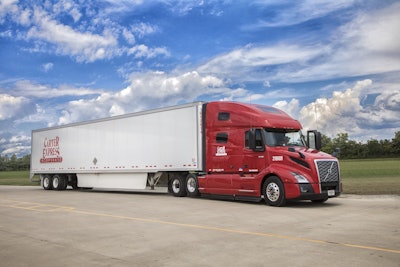 Anderson, Indiana-based Carter Express, Inc. recently announced Jessica Paugh Warnke was promoted to be the company's chief executive officer. She formerly served as the company's vice president of business development.
She is the company's first female CEO and will oversee Carter Express's trucks, crossdocks, and drivers.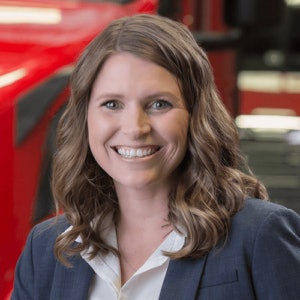 Warnke, receiver her bachelor's degree from Indiana University Bloomington and her MBA from Butler University. MBA, She has worked full-time for Carter Logistics for nine years and had several stints as an intern while in high school and college. Throughout her tenure with Carter, she has worked in every department and played an integral role in creating and developing the marketing and driver relations departments. Warkne is a member of the Indiana Motor Truck Association's board of directors and served as the chairperson for the Future Leaders of the IMTA group.
"It's an honor to get the opportunity to build upon my family's legacy, and I'm proud of the team and company we have built," said Warnke. "I'm excited to get to work and lead Carter into its next chapter."
Carter Logistics also named Nick Geesaman, former vice president of continuous improvement, as COO of Carter Logistics. The Purdue graduate joined in 2006.
Former president and CEO John Paugh, and former COO Philip Hammel, have mentored both Warnke and Geesaman to assume their respective roles as they are now preparing for retirement.
Carter Logistics, LLC is an asset-based third-party logistics service provider offering complete supply chain and logistics solutions. Carter has 800,000 square feet of crossdock space, 850 trucks, and 1,600 trailers.