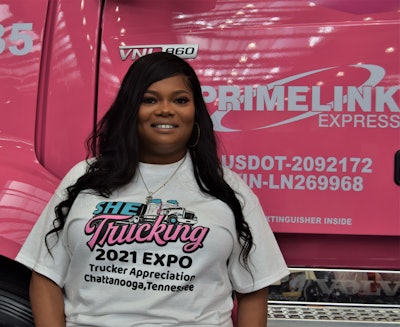 Bucking the trend of truck shows postponed by the continuing COVID-19 pandemic, the SHE Trucking Expo was staged recently in Chattanooga, and our colleague from Overdrive Todd Dills was there. He wrote:
"Founded several years ago by Sharae Moore, then a driver somewhat new to her trucking career, the SHE Trucking Facebook group and mentoring/information-sharing organization has certainly made a name for itself among women behind the wheel – many owner-operators among them – among others. But Moore is certainly not one to rest on laurels.
"Friday this past week, Moore and partners' first in-person convention got off the ground in Chattanooga, drawing hundreds to that city's convention center for a wide array of talks and workshops, an impressively diverse exhibit floor, plenty of fellowship and networking, and much more."
Read Dills' complete story on Overdrive and see more scenes from the SHE Trucking Expo.