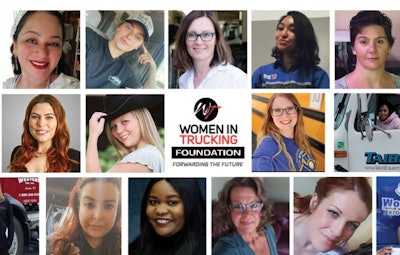 During its spring scholarship application cycle, the Women In Trucking Foundation received over 100 applications and awarded 31 scholarships. This is up from 23 recipients in the previous, fall 2022 cycle.
By offering financial support through its scholarship program, the WIT Foundation allows women to overcome financial barriers to access education and training programs, empowering them to pursue successful careers in trucking. Recipients also receive a one-year membership to the WIT Association, which comes with access to mentorship, networking, and education resources.
Scholarships are awarded in four categories: leadership, driving, safety, and technician.
The foundation's fall 2023 scholarship application cycle is currently open. The deadline to apply is Sept. 30.