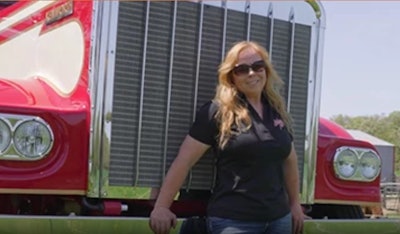 Howes
A restored 1973 Kenworth W900A and its owner are the latest additions to the Howes Hall of Fame.
The truck, known as Cherry Pie, was restored and is owned by Kate Whiting, who operates KW Pony Express in Chetek, Wisconsin.
The truck was originally owned by Mike Orton, who purchased the then brand-new Kenworth W900A in 1973. The truck worked hard for 30 years before its retirement. It spent the next eight years parked on the grass before Whiting found it, and had it restored.
The induction of Cherry Pie and Whiting recognizes all those who restore and preserve classic trucks.
Previous Howes Hall of Fame inductees include:
Find Cherry Pie and Whiting's corner within the virtual Howes Hall of Fame via this link.
Potential Hall of Fame members can be nominated via this link.