Big Truck racing returned to the U.S. last weekend when the Meritor ChampTruck World Series held its first race card at the New Jersey Motorsports Park. Some 1,000 fans were there and at the end of the racing, Mike Morgan, a Mack mechanic from Nashville, Tenn. emerged victorious. here's how things looked last weekend.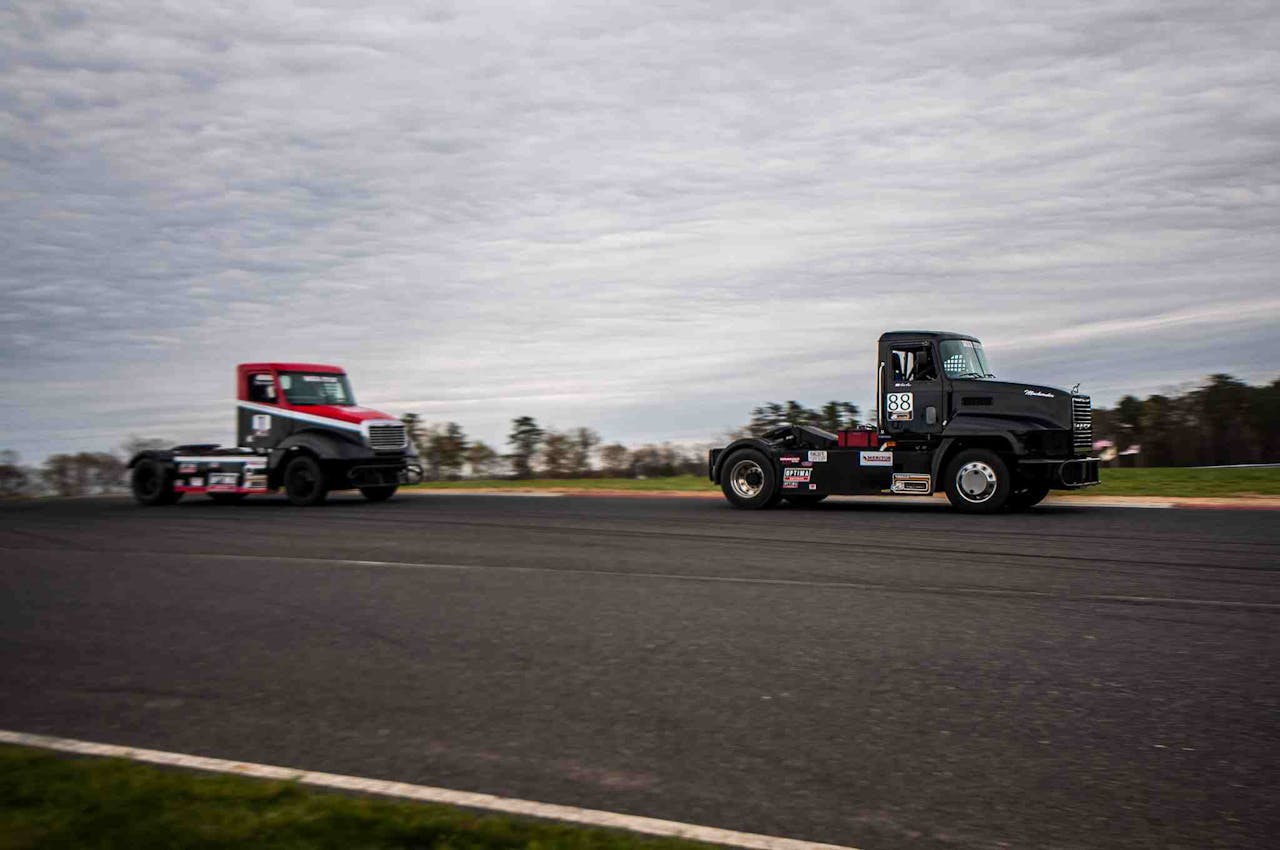 Optima Batteries Freightliner (left) and Powershift Performance Mack (right)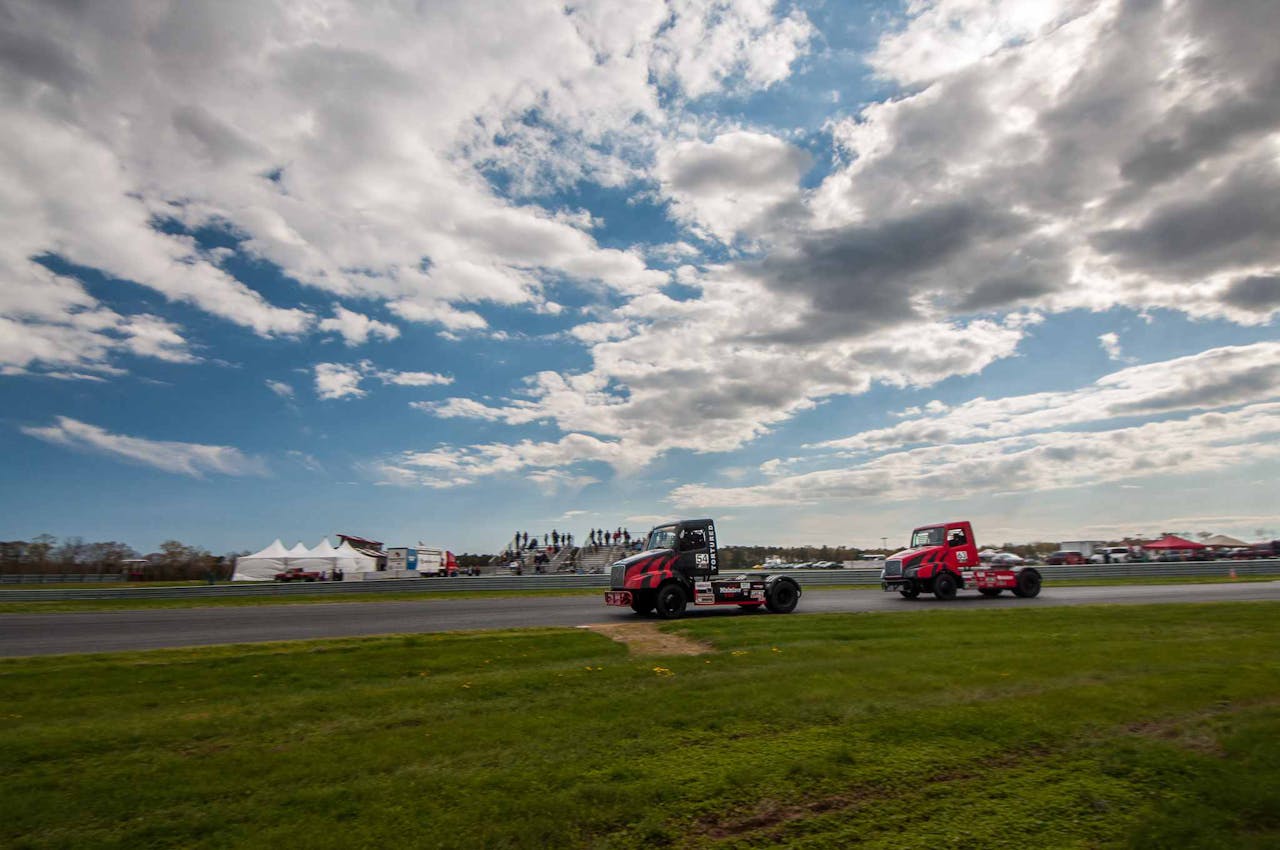 Racing under blue skies.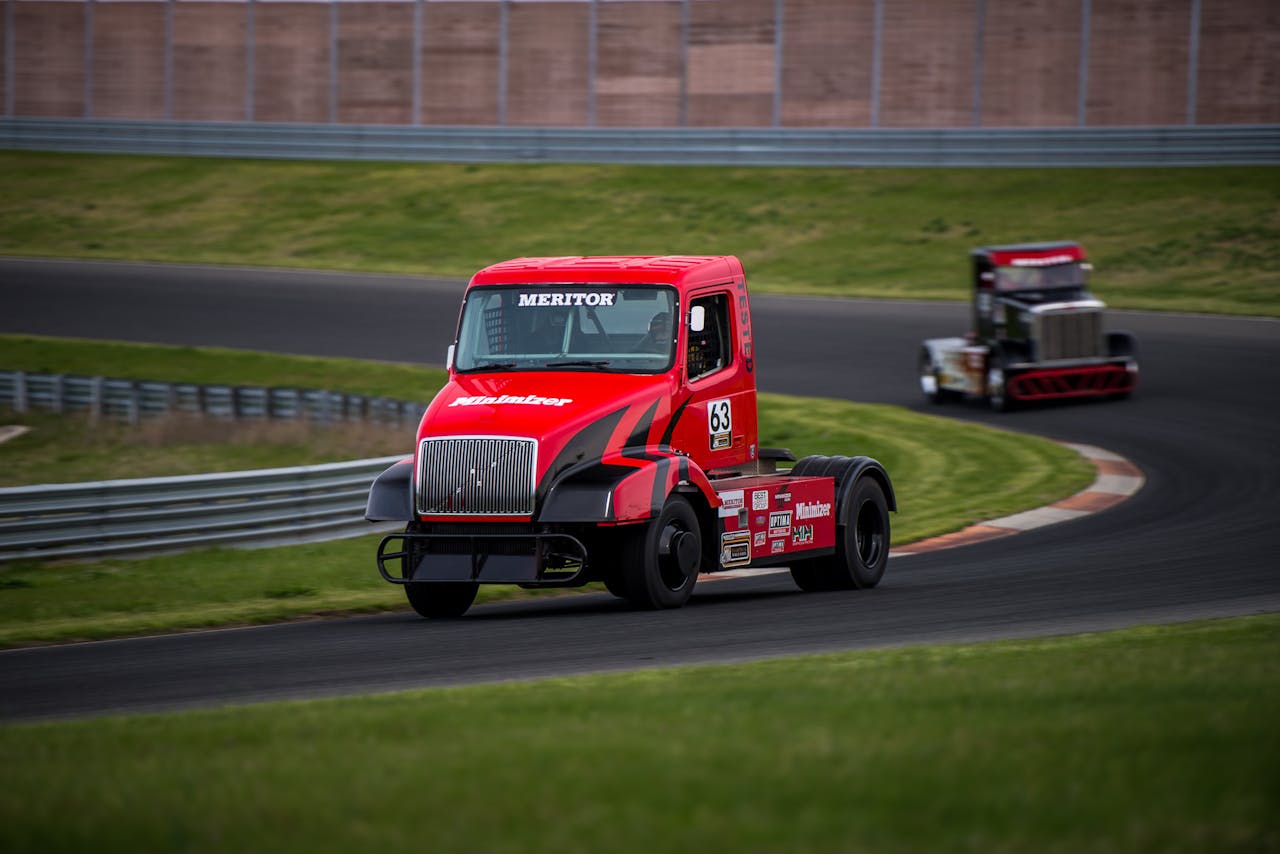 Minimizer Team Tested Volvo driven by Trevor Klemmensen
Mike Morgan's Mack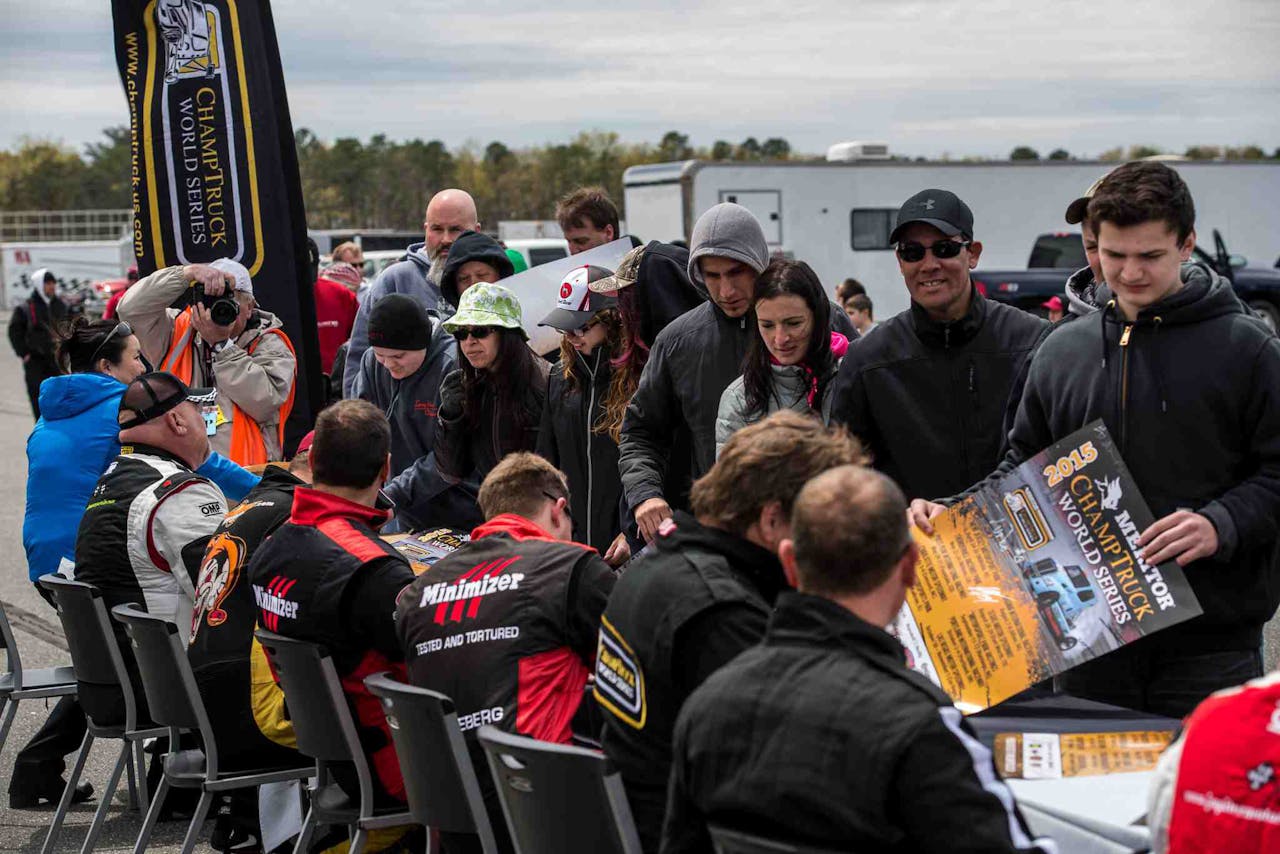 Fans meet the drivers.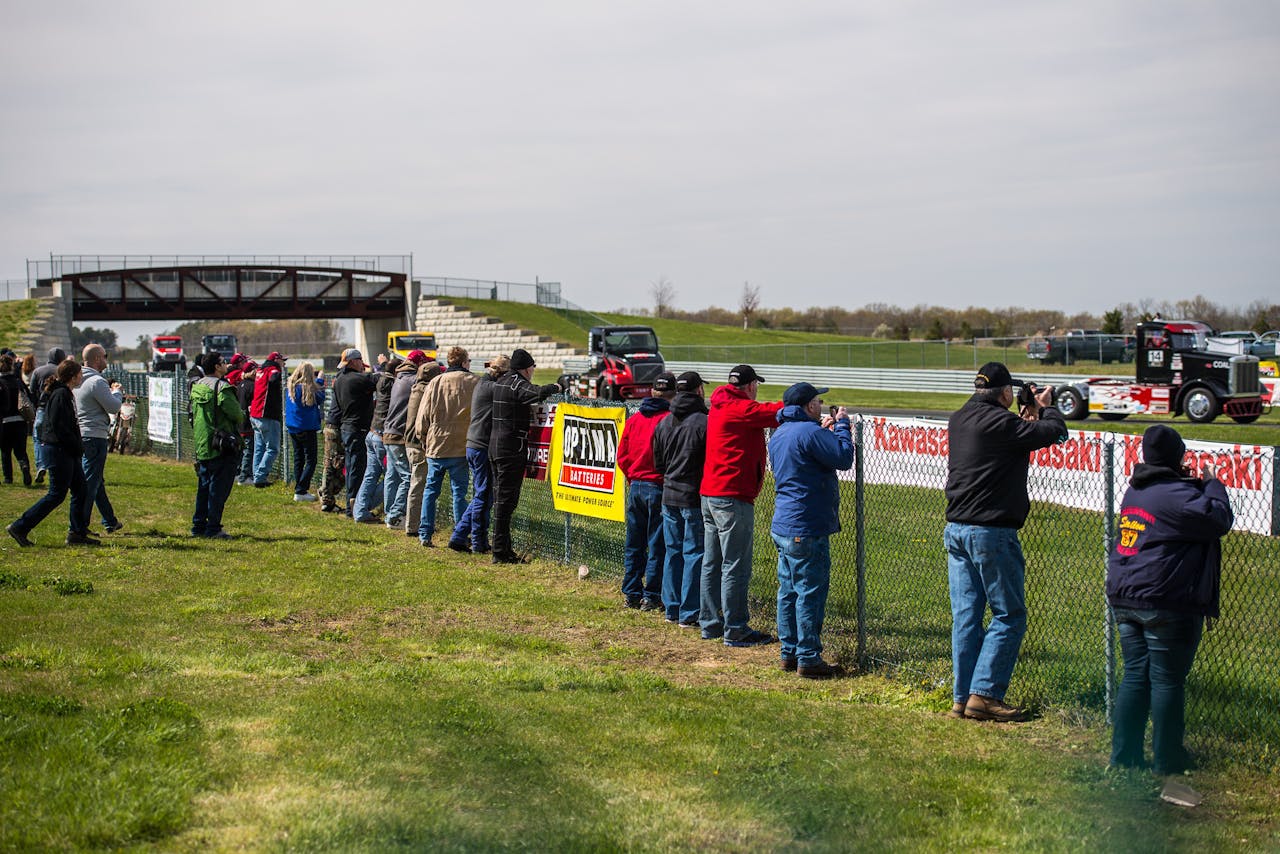 Fans lined the fences to get close to the action.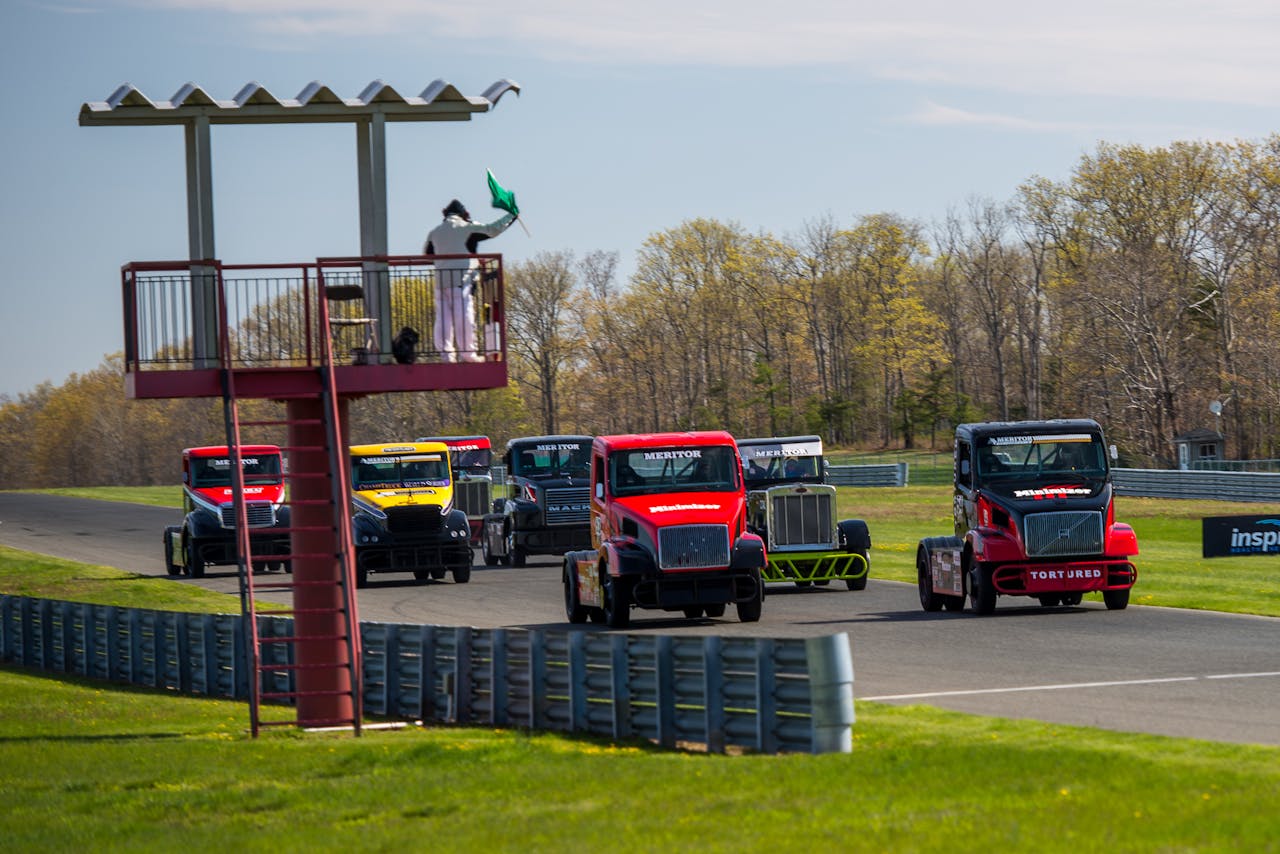 The start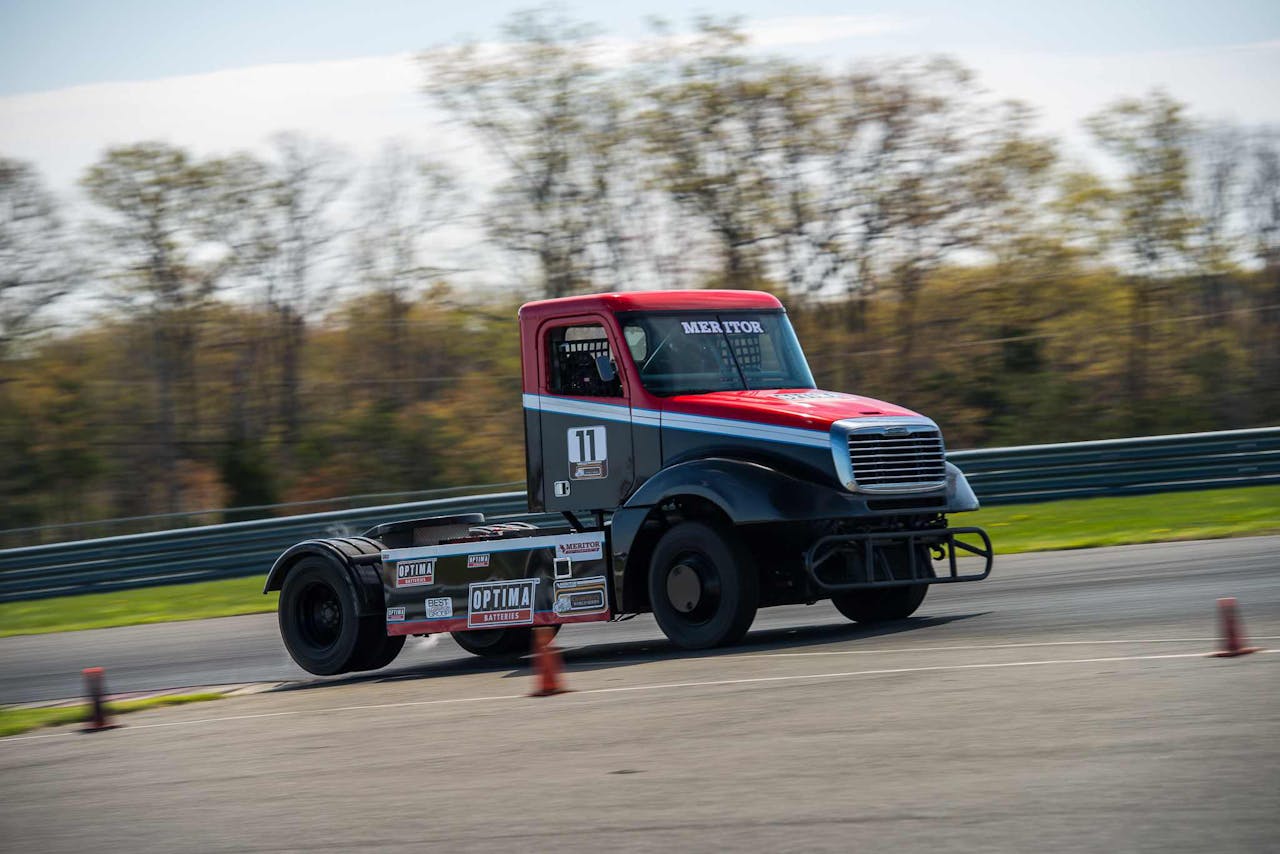 Optima Batteries #11 Freightliner driven by Mike Ryan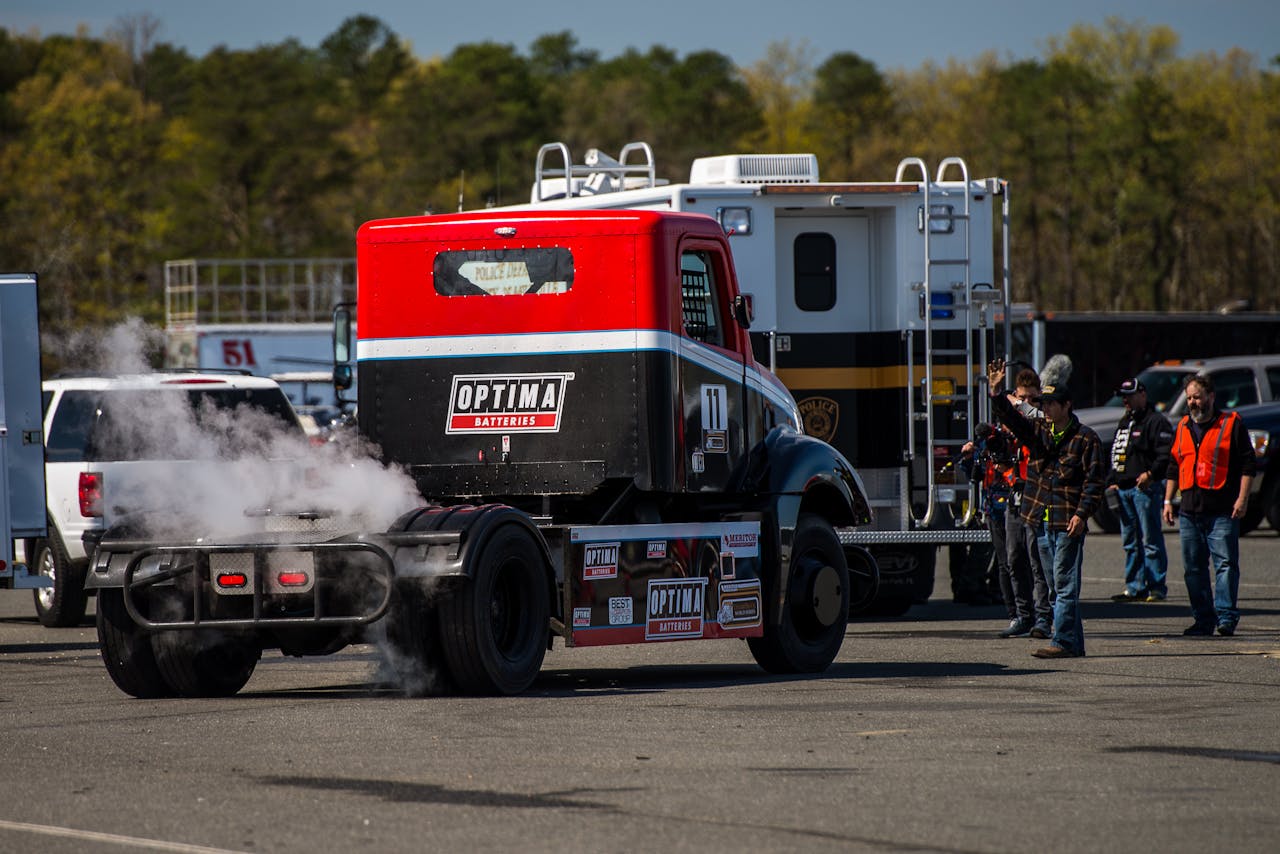 Optima Batteries Freightliner gets ready to race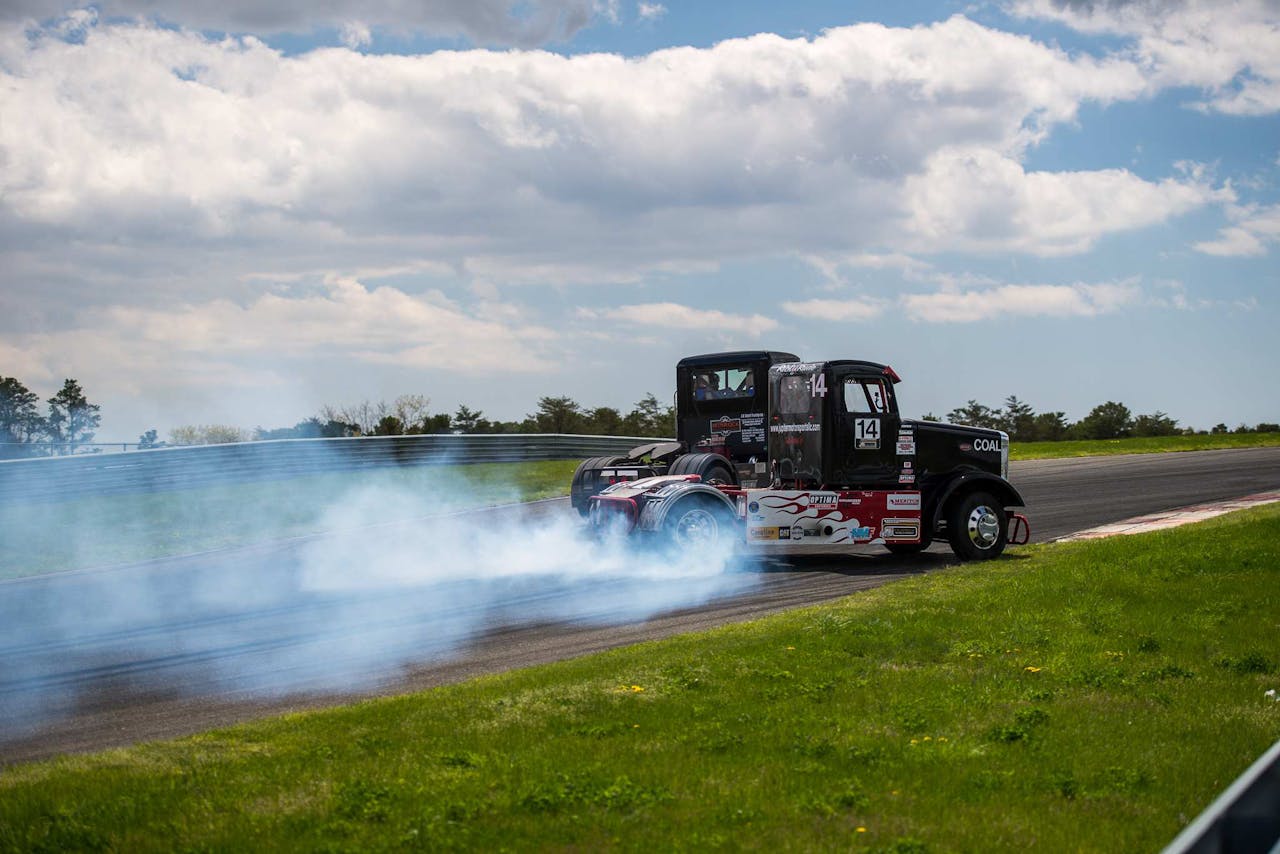 Jupiter Motorsports #14 Peterbilt driven by Rick Proffitt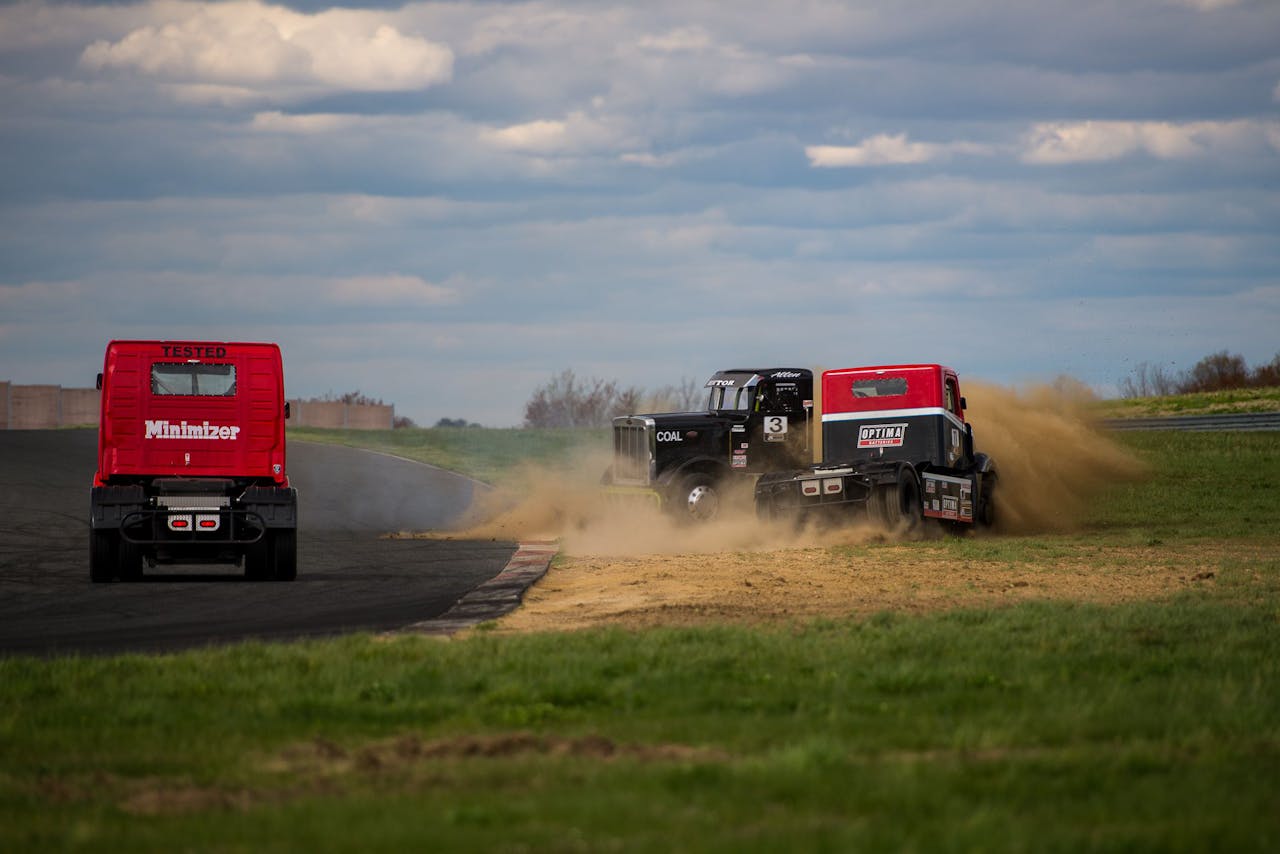 Allen Boles #3 and Optima's Mike Ryan get too close for comfort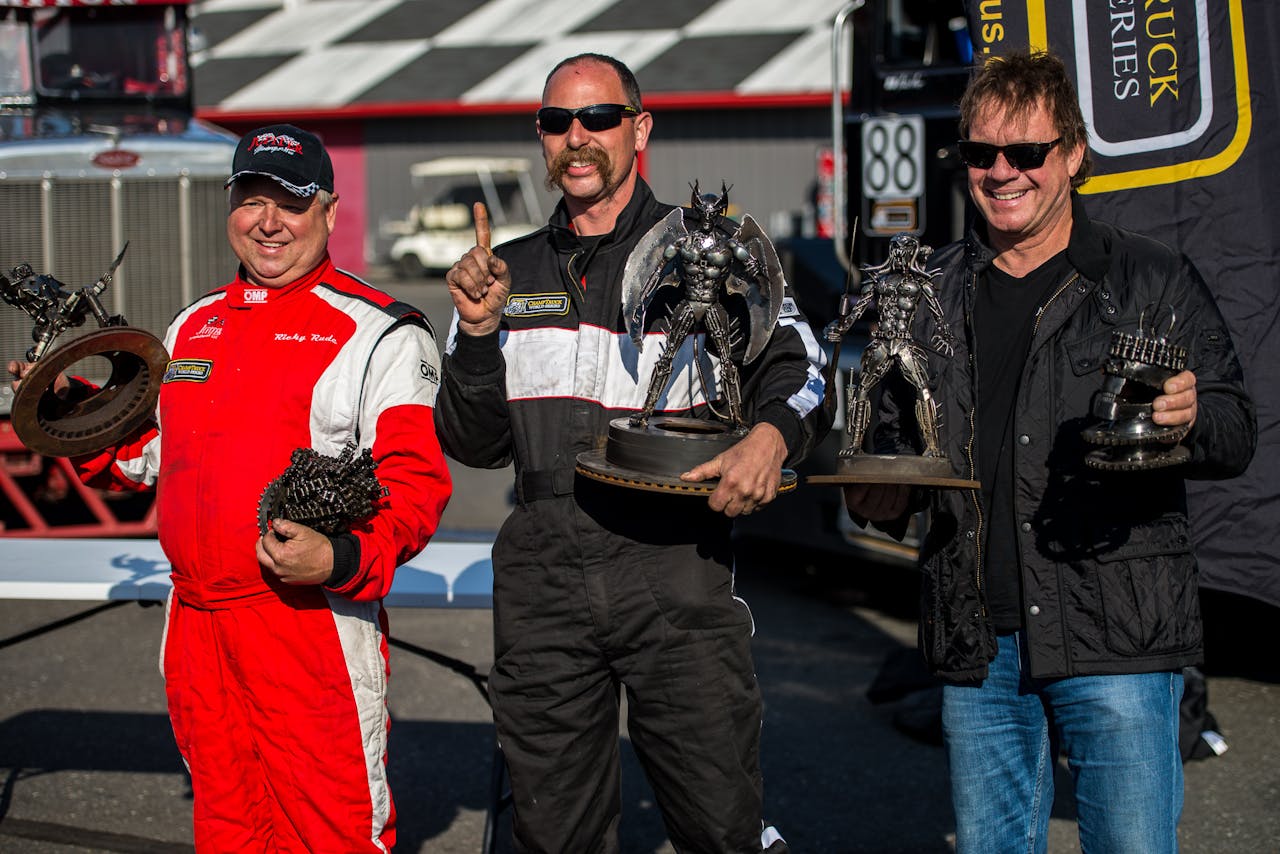 From left: Rick Proffitt, Mike Morgan and Mike Ryan