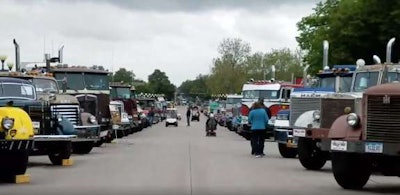 If you like old iron, Des Moines, Iowa is the place to be starting Thursday, May 25.
The American Truck Historical Society holds its annual convention Thursday through Saturday at the Iowa State Fairgrounds, 3000 East Grand Ave.
Show hours are 8 a.m. to 6 p.m. each day.
Parking is free and spectator admission is $10 each day.
ATHS holds its annual awards banquet Friday at 5:30 p.m.
A variety of events are on the three-day schedule, including a truck pull beginning at 1 p.m. Saturday. Admission to that is $10.
This Facebook video by High Gear Photography gives you a good idea of some of the trucks on display.