You can keep track of the new year in style thanks to truck-themed calendars from leading truck manufacturers and shows. These four calendars from Kenworth, Shell ROTELLA SuperRigs and Mack feature newer model and custom trucks.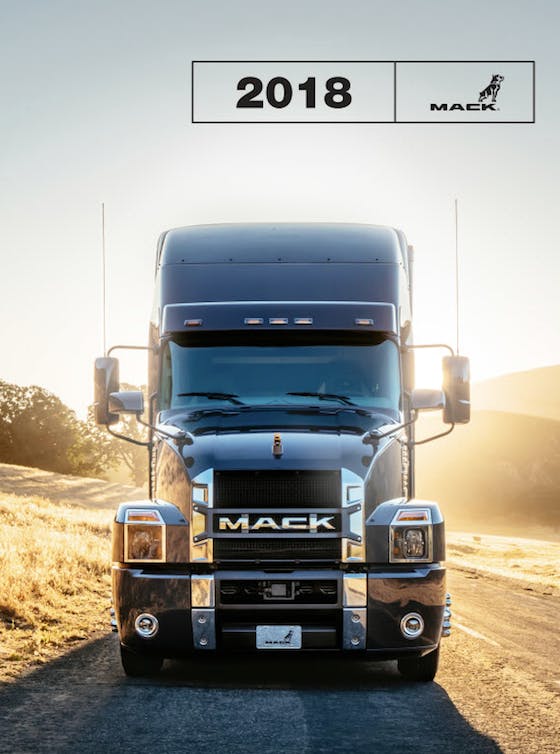 Mack hosted a Facebook contest collecting submissions of truckers and their Mack trucks for its 2018 calendar. Winning submissions were given a photoshoot and a spread in the calendar. The 2018 Mack Wall Calendar is available online for $19.99.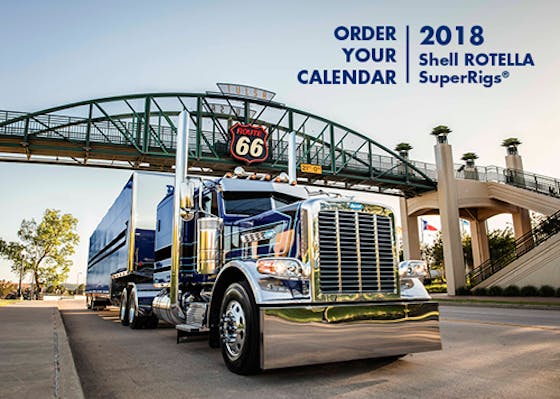 The 2018 Shell ROTELLA SuperRigs Calendar includes images of 12 working trucks and drivers photographed and selected at the 2017 Shell ROTELLA SuperRigs competition. It is available online for $9.99.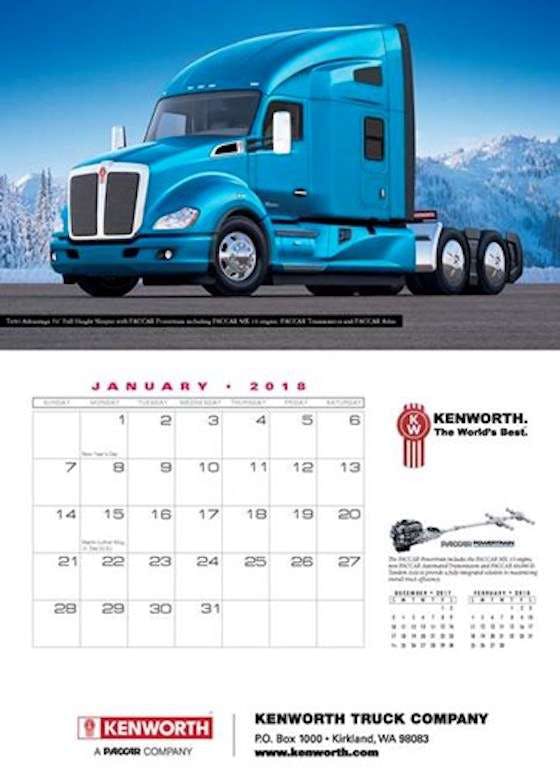 The 2018 Kenworth Appointment Calendar features five of the wall calendar photographs as well as the Super 963, T680 Advantage models with 76-inch full heigh and midroof sleepers, a T680 Advantage 52-inch midroof sleeper, a T880 and T880s dump truck image, a T880 heavy haul configuration, a T37- dump truck, and a K270 cabover delivery truck. It is available online from the Kenworth store for $11.95.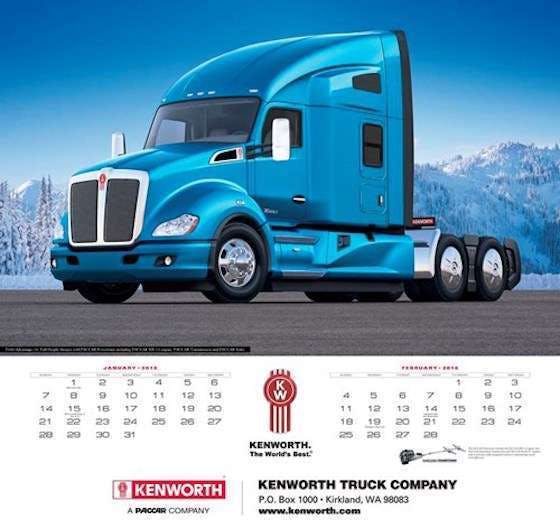 The 2018 Kenworth Wall Calendar features the T680 Advantage 76-inch sleeper with PACCAR Powertrain and the T680 Advantage day cab. Other trucks featured in the six-page calendar include the T880 in a tanker configuration with a 40-inch sleeper, a T880S set forward front axle mixer, the W900L 72-inch AeroCab FlatTop sleeper, T370 dump truck and T270 dry van. It is available online from the Kenworth store for $16.95.