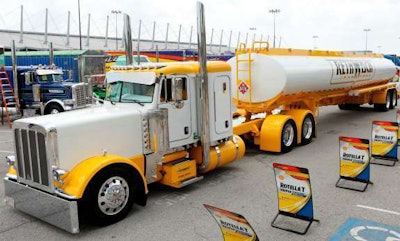 The 36th annual Shell Rotella SuperRigs Truck Beauty Contest will is June 14-16 at White's Travel Center, Raphine, Virginia.
The event began in 1982 as a way to bring together and recognize hard working drivers throughout the trucking industry, according to a statement from the company.
In addition to cash and prizes, truckers compete for 12 spots on the annual Shell Rotella SuperRigs calendar.
Trucks entered in SuperRigs are judged by industry professionals who score the rigs on exterior appearance, design, detail/finish, originality and workmanship.