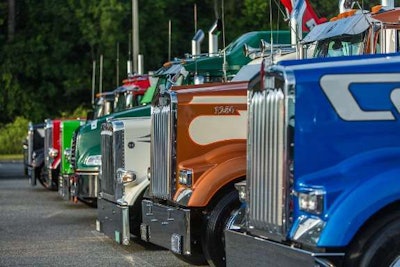 Some of the best show trucks in the U.S. converge on Wildwood, Florida this week when the 75 Chrome Shop holds its 20th annual show.
Show truck owners will compete for $25,000 in prizes.
75 Chrome Shop will donate proceeds from the show to Camp Boggy Creek, which offers a respite for children with serious illnesses.
Friday, April 27
9 a.m. Parking opens
6 p.m. Big Rig Convoy departs for Leesburg Bikefest
8 p.m. Big Rig Convoy returns from Leesburg Bikefest
Saturday, April 28
9 a.m. Show opens
9 a.m. Show opens
10 p.m. Show closes
Sunday, April 30
11 a.m. Awards ceremony
Trucks depart in the afternoon