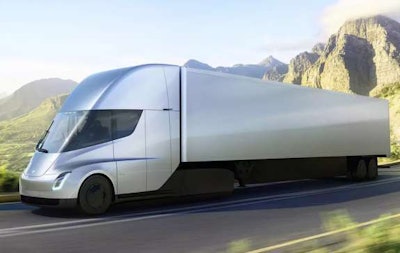 A Florida furniture company is the latest fleet to get in line to purchase an all-electric tractor.
City Furniture of Fort Lauderdale today announced it pre-ordered five Tesla Semi trucks as part of its environmental initiative. According to a statement from the company, it expects to use the Tesla Semis to move merchandise from its main distribution center in Tamarac to a planned central Florida distribution facility.
"We expect all-electric trucks to change the playing field in the years ahead," said City Furniture Chief Operating Officer Andrew Koenig. "Based on the ROI we've already seen by converting most of our delivery fleet to alternative fuel vehicles, we anticipate the Tesla Semis will bring major savings in energy costs and maintenance, while taking performance and reliability to a level that hasn't yet existed."
Tesla has said production of the Semi will begin in 2019.
Other companies ordering Tesla Semis so far include FedEx, UPS, J.B. Hunt, Walmary, Ruan, PepsiCo and Anheuser Bush.