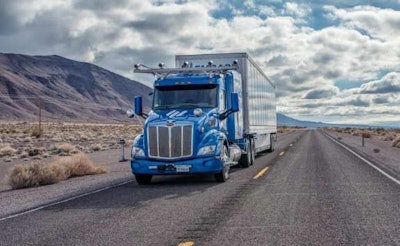 Trucking industry stakeholders are invited to participate in a public listening session next week about regulations relating to the design, development, testing and integration of autonomous trucks.
The listening session is scheduled for Tuesday, June 19 from 1-3 p.m. Eastern at the University of Michigan in Ann Arbor.
The Federal Motor Carrier Safety Administration says it is targeting stakeholders who have not weighed in on the issue yet to attend, including academia, insurance groups and technology providers and developers. Those interested in attending should RSVP here. Those who cannot attend in person can submit written comments or questions in the public docket here.
FMCSA says the listening session will give interested parties the opportunity to help the agency determine how current regulations relate to the development and integration of autonomous trucks. Additionally, the session will give FMCSA the opportunity to share with stakeholders its strategy with autonomous vehicles, the agency says.