The Federal Motor Carrier Safety Administration has released a proposal to slightly alter the guidance issued to carriers and drivers involving the use of their truck as a personal vehicle to their home or to restaurants and motels along their route.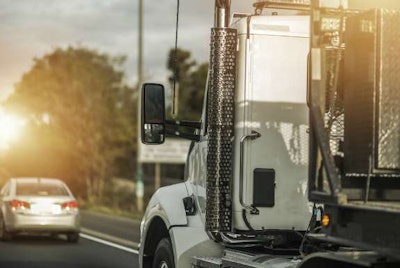 The guidance, though related to hours of service regs in general and not specifically the use of electronic logging devices, stems from questions surrounding the use of trucks as personal conveyance vehicles that have arisen as the ELD mandate put more focus on the special driving category.
You can make your comments online. Comments are due by Jan. 18.
The key change to the personal conveyance guidance is the removal of the requirement that trucks be unladen to be used for personal conveyance. FMCSA says the change is mostly meant to allow straight truck drivers the opportunity to use their truck, even if it is laden with work- or load-related materials or tools, for personal use.
The agency appears to envision drivers of tractor-trailer combination vehicles dropping their trailer before using the truck as a personal conveyance vehicle. The proposed update to the guidance does nothing to change that interpretation, only removing the requirement that the vehicle be unladen.
As proposed, the guidance would allow drivers to use their truck for personal conveyance when off duty in "time spent traveling from a driver's en route lodging," like a motel or truck stop, "to restaurants and entertainment facilities and back to the lodging," according to the agency's notice.
Also included is "commuting from the last location where on-duty activity occurred to the driver's permanent residence and back to the last on-duty location," as well as driving from trailer-drop lots to a driver's residence and between work sites and residences.
Personal conveyance under the changed guidance would not cover "movement of a [truck] to enhance operational readiness," such as moving closer to a pick-up or drop-off point, the agency says. Also forbidden from personal conveyance use are (1) driving bobtail or with an empty trailer to a location to pick up another load, (2) driving an unloaded truck to a designated parking area after being unloaded and (3) "repositioning a CMV and or trailer at the direction of the motor carrier."
When ELDs are placed into personal conveyance mode, their location functionality changes, tracking the truck only within a 10-mile radius via GPS, rather than the one-mile radius required for on-duty recording.