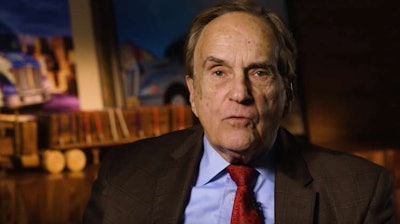 The president and CEO of a major flatbed company is being honored by a national non-profit organization that recognizes successful business leaders that have succeeded despite facing adversities.
Don Daseke, president and CEO of Daseke, Inc. was selected for membership in the Horatio Alger Association of Distinguished Americans, Inc., which describes itself as "a nonprofit educational organization honoring the achievements of outstanding individuals and encouraging youth to pursue their dreams through higher education."
Before getting into the trucking business, he was part of a successful real estate company. Despite early setbacks, according to the association, Daseke's Walden Residential Properties was taken public in 1994 and sold for $1.7 billion in 2000.
Today, Daseke, Inc. includes 16 flatbed and specialty trucking companies. Earlier this month, Daseke added three more companies to the "family": Tennessee Steel Haulers & Co. (TSH & Co.), The Roadmaster Group and Moore Freight Service. The company went public earlier this year.
Daseke will be inducted into the association during its 71st Horatio Alger Award Induction Ceremonies in Washington, D.C. April 5-7.