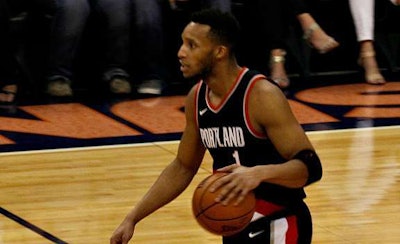 Truck crashes into Trail Blazer Evan Turners back yard swimming pool, driver was rescued #LiveonK2 pic.twitter.com/x4GoGi7RNI

— Evan Bell (@evanbellKATU) December 20, 2017
First responders had their hands full this morning when the driver of a truck reportedly hauling dirt down a steep street in Portland, Oregon lost control and crashed into the swimming pool at the home of an NBA player.
The Oregonian reports one member of Portland Fire and Rescue held the driver's head above pool's water as others used the Jaws of Life to free him. The unidentified driver was taken to a hospital with serious injuries, according to the newspaper.
The pool was at the home of the Portland Trailblazers' guard Evan Turner, who signed with the team in 2016. It was not known if Bell was at home at the time of the crash.