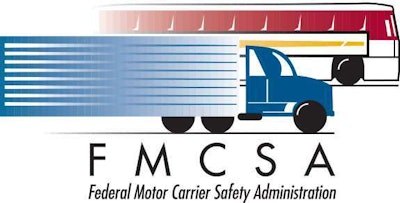 A veteran Washington, D.C. Republican insider who also ran the departments of motor vehicles in two large eastern states has been nominated by the White House to administer the Federal Motor Carrier Safety Administration.
Ray Martinez, chief administrator of New Jersey's Motor Vehicle Commission, was nominated to fill the position that has been vacant since T.F. Scott Darling III resigned in January. His nomination will have to be approved by the Senate.
The White House made an announcement this morning.
Before running the New Jersey Motor Vehicle Commission under Gov. Chris Christie, Martinez was Commissioner for the New York State Department of Motor Vehicles under Gov. George Pataki.
Before that, Martinez was Deputy U.S. Chief of Protocol and Diplomatic Affairs for the U.S. Department of State and the White House. He served under Presidents Ronald Reagan, George H.W. Bush and George W. Bush.
Martinez also served as assistant general counsel for the Long Island Power Authority, and as deputy chief of staff and special counsel to the New York State Attorney General.
Trucking industry trade organizations reacted to the announcement of Martinez's nomination.
David Heller, vice president of government affairs for the Truckload Carriers Association said, "We look forward to working with Mr. Martinez on important industry wide safety initiatives and will rely upon his experience and leadership to aid in improving the safety record of this great industry."
The Owner Operators Independent Drivers Association's Executive Vice president Todd Spencer said, "If confirmed, we look forward to working with him to redirect the agency's focus to encourage and support smart safety decisions for drivers while eliminating the bureaucratic clutter that too often obscures serious safety issues. We look forward to introducing the new administrator to some of the real safety experts — drivers who count their safe miles by the millions."
"Mr. Martinez is well-known to our industry from his work in New Jersey and New York, and exudes the kind of professionalism, integrity and focus on safety that FMCSA needs," said ATA President and CEO Chris Spear. "On behalf of ATA, I congratulate him on his nomination, and urge the Senate to quickly confirm him so we can begin working together on important highway safety issues."
Martinez received his BA from Long Island University/C.W. Post College, in Brookville, New York and is a graduate of St. John's University School of Law.