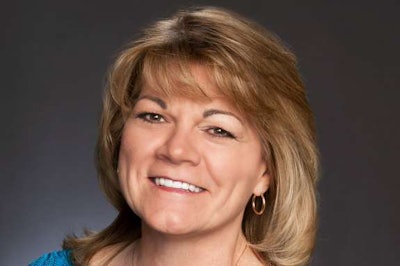 The longtime executive director of a major southern trucking association appears to be joining the Federal Motor Carrier Safety Administration, but it's unclear in what capacity.
A post on the Louisiana Motor Transport Association, Inc.'s Facebook page today says, "After 32 years as an employee of LMTA – 29 as Executive Director – Cathy Gautreaux will be moving to Washington, D.C. to work in a leadership capacity for the Federal Motor Carrier Safety Administration."
Truckers News has reached out to the LMTA and FMCSA for more details. We'll post them when we get them.
According to her biography on the LMTA's website, Gautreaux is a past national chairman of the Trucking Association Executives' Council, which is comprised of staff executives of state trucking associations and conferences affiliated with the American Trucking Associations. She received the ATA Vice President's TAEC Leadership Award in 2012.The Truck Renting and Leasing Association presented its Gautreaux with its inaugural State Trucking Award during the association's 2016 Annual Meeting.
The LMTA's Facebook page said the association "has initiated the process to find her successor to lead the Louisiana Motor Transport Association into the future. The Executive Committee will appoint a Search & Management Committee who will oversee the search for a new Executive Director and make a recommendation to the LMTA Board of Directors.
"It is imperative that we have someone in place to get acclimated to the position in preparation for the 2018 Legislative Session next spring. The position will be advertised in the major state newspapers and social media for potential applicants."