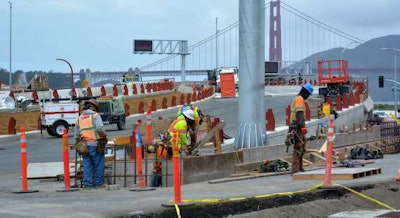 In her first public appearance since starting her job Monday, Federal Motor Carrier Safety Administration Deputy Administrator Cathy Gautreaux Wednesday addressed the lingering opposition to the ELD mandate. Speaking at a meeting in Birmingham, Alabama, Gautreaux also outlined the top priorities of the agency.
"FMCSA recognizes motor carriers, particularly independent and small motor carriers, want an extension," Gautreaux said. As for the agency doing so on its own, "FMCSA cannot arbitrarily change the compliance date of Dec. 18." The final rule was issued more than two years ago and the ELD mandate changes nothing about hours of service, so at this point there is no reason to change it, she said.
FMCSA has been training state-based trainers since October to have all jurisdictions ready for implementing the ELD mandate, she said.
Gautreaux also outlined three priorities for the agency:
improving highway infrastructure
regulatory reform
safe deployment of autonomous vehicle systems.
Highway congestion wastes an estimated $3 billion per year in time and fuel, she said, and highway fatalities have begun to rise again. FMCSA hopes to support public-private partnerships that could help solve the problem.
Regulatory reform entails "removing unworkable and cost-prohibitive regulations." That has meant, as the Trump administration has dictated, removing two existing regs for every new one approved.
FMCSA has coordinated meetings for all parties interested in autonomous vehicle development, Gautreaux said. The agency is working toward "eliminating obstacles and providing opportunities" for development of "driver-assisted and automated driving systems."