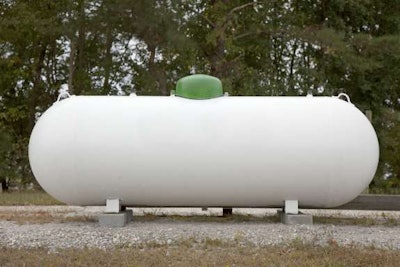 A shortage of propane has prompted the governor of Wisconsin to declare an emergency that exempts some truckers from certain federal regulations.
Gov. Scott Walker declared an "energy emergency," meaning truckers hauling propane are exempt from federal hours-of-service regulations between now and Dec. 3.
Carriers and drivers "in the process of obtaining and transporting propane" are eligible to operate under the hours suspension on all highways in Wisconsin, including interstates.
In his emergency declaration, Walker said a propane terminal in Rockford, Illinois is closed for maintenance, causing shortages at other terminals in and around Wisconsin. Additionally, Walker says November and December are generally the months in which propane customers refill their tanks for the winter.
The declaration states the propane shortage is causing longer than normal wait times for truckers at propane terminals, including up to seven hours at the Dubuque, Iowa terminal, the main source of propane for the southwestern part of Wisconsin.