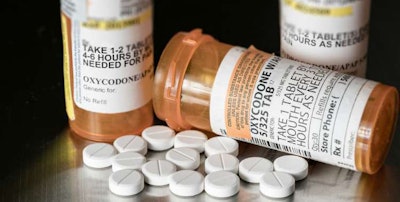 Starting the first of next year, truck drivers will be tested for the use of four commonly prescribed — and sometimes abused — pain medications.
The U.S. Department of Transportation is amending its drug testing panel to meet new Health and Human Services drug testing guidelines. A final rule was published in the Federal Register Monday, Nov. 13.
Testing standards go into effect on Jan. 1 for:
Hydrocodone

Hydromorphone

Oxymorphone

Oxycodone
The DOT will remove methylenedioxyethylamphetamine (MDEA) from the existing drug testing panel and add methylenedioxyamphetamine (MDA).
The rulemaking also clarifies that only urine testing is allowed for DOT drug tests. Point-of-collection urine testing or instant tests are not allowed, as the tests have to be screened and confirmed at HHS labs.
The DOT states in the rulemaking it is aware that the HHS is looking into allowing oral fluid testing and hair testing under its guidelines, but until those methods of testing are added, DOT cannot recognize them. The agency adds that if HHS does add other testing methods to its guidelines, it will follow with its own rulemaking to conform.
There have been calls by many carriers to allow drug tests using hair samples, a process they say is already part of their hiring process.