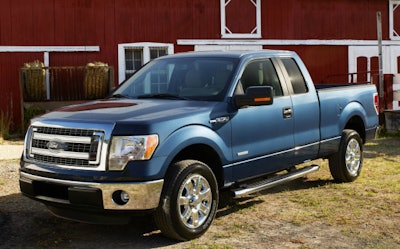 Ford recalled nearly 1.5 million pickup trucks earlier this week because of a potential downshifting issue that could cause a crash.
The recall includes model years 2011-13 Ford F-150 pickups with six-speed automatic transmissions. Ford said the trucks' transmissions could perform an unintended downshift into first gear without warning.
Ford said it was aware of five accidents caused by the problem.
Included in the recall are about 1.48 million F-150 pickup trucks built at Dearborn Assembly Plant from April 28, 2010 to Oct. 28, 2013, and Kansas City Assembly Plant from May 18, 2010 to Nov. 18, 2013.
Anyone with an affected pickup will be notified by letter and can take it to their dealership so it can be repaired.