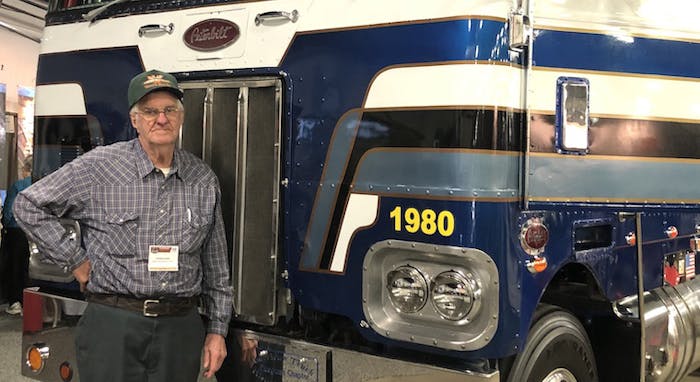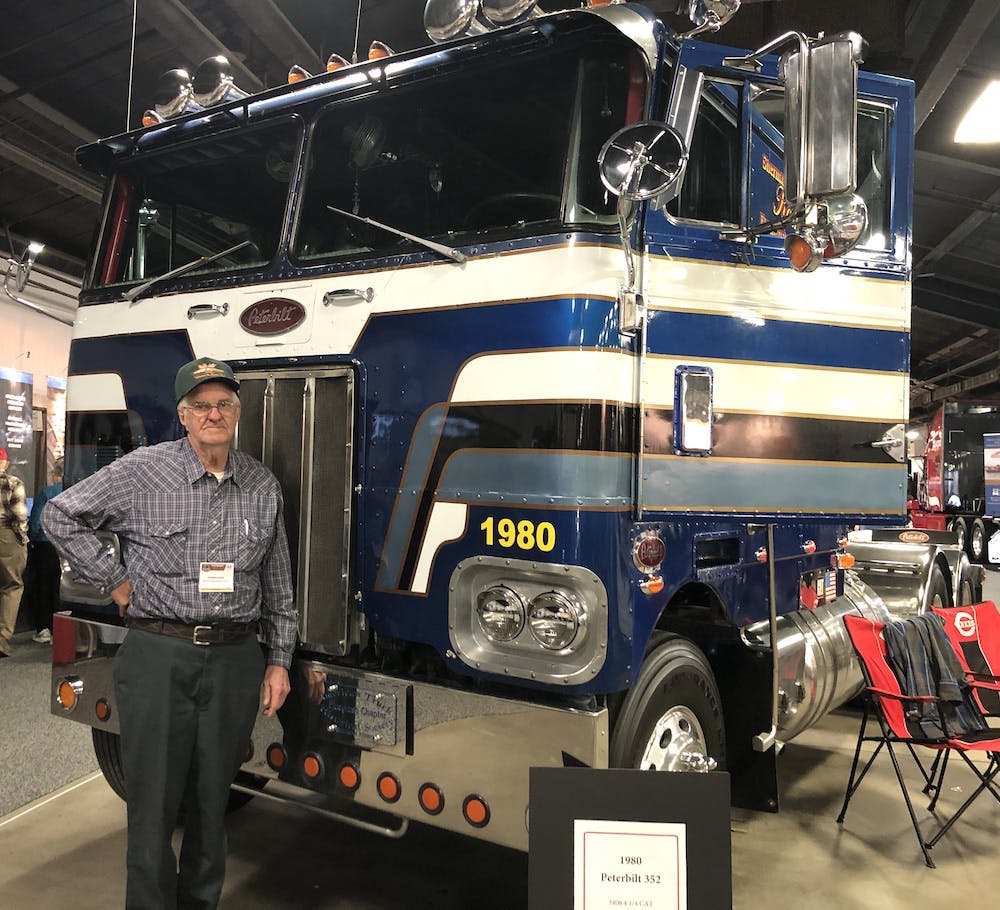 Sherman Kerns' 1980 Peterbilt 352 came to him in lieu of a Christmas bonus from an employer.
His boss at the time had traded a John Deere tractor for the dilapidated truck, but then it just sat around until Kerns' boss approached him with an offer one winter. Kerns' boss gave him a choice between either getting a Christmas bonus or taking the truck. The truck was nothing more than a cab with a front axle and a couple of wheels at the time.
"He said would you rather have a Christmas bonus or have what's left of that old truck, and I said I'll take that old truck so he gave it to me," Kerns, from Wallingford, Kentucky, said.
Nearly 26 years later, Kerns says he's still working on the truck and making tweaks to it. He swapped out its previous Cummins engine for a 3406 4 1/4 CAT, and the truck has a 15 speed transmission. The paint is original with the exception of the paint on the front, due to part of the truck's front being mashed in before it came to Kerns.
Kerns retired the truck, named "Second Time Around," as a work truck in 2008 and now makes the truck show rounds with it.
"I like driving in it," Kerns said, when asked what his favorite thing is about the truck.
Kerns' Peterbilt is one of a fleet of antique trucks on display this week at the Mid-America Trucking Show at the Kentucky Exposition Center in Louisville. The truck show runs through Saturday.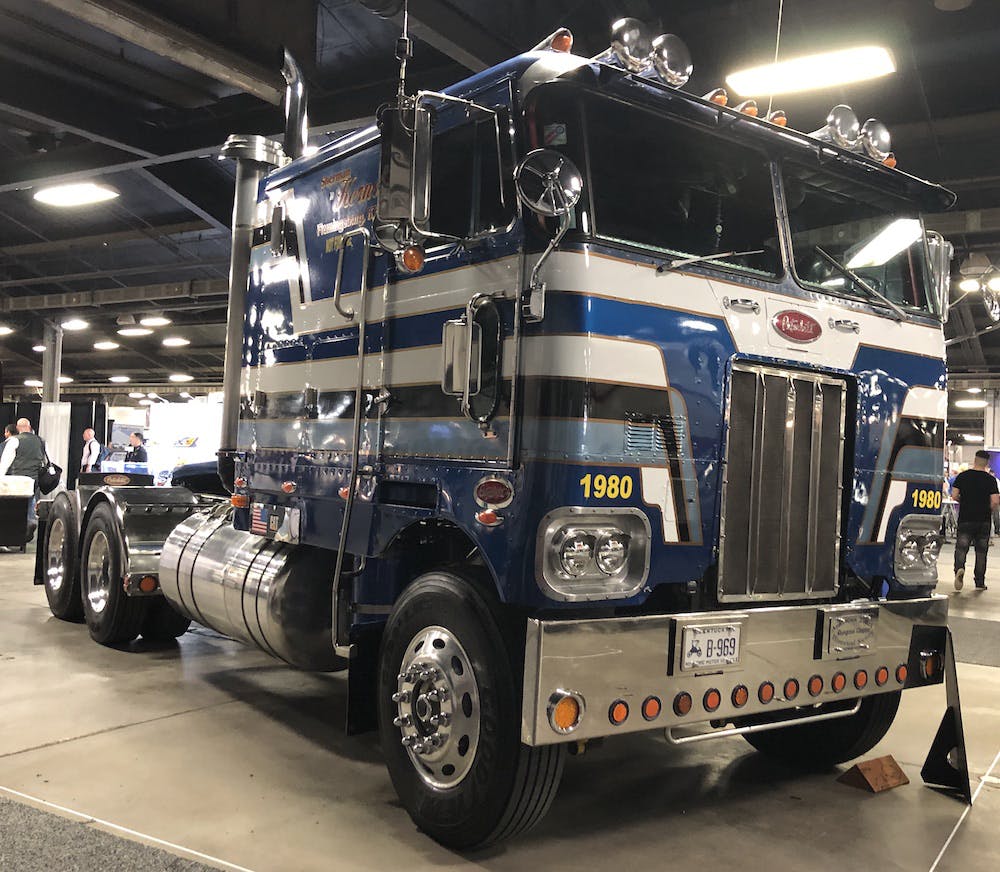 The paint on Sherman Kerns' Peterbilt COE is original with the exception of the paint on the front, which had to be repaired due to damage that occurred before Kerns received it.
Kerns has dubbed his truck "Second Time Around."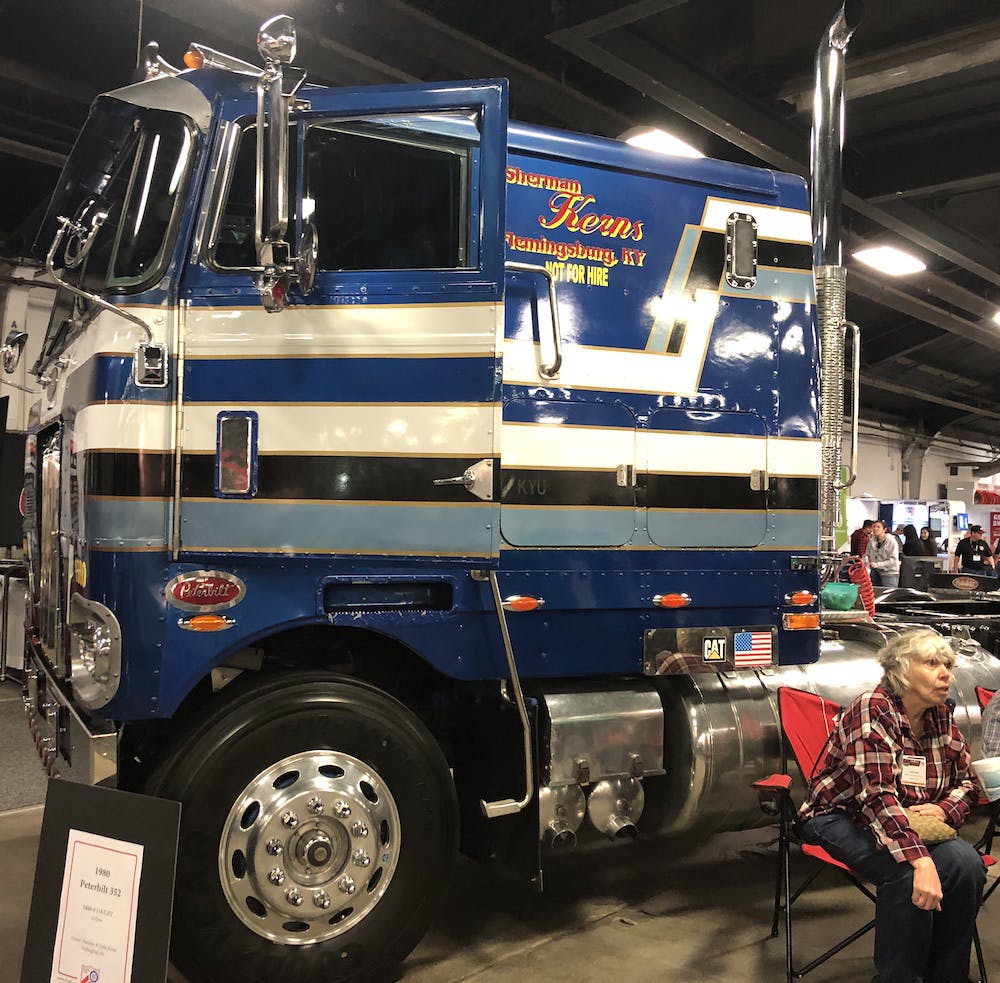 Kerns retired his truck as a work truck in 2008 and now takes it to truck shows to display.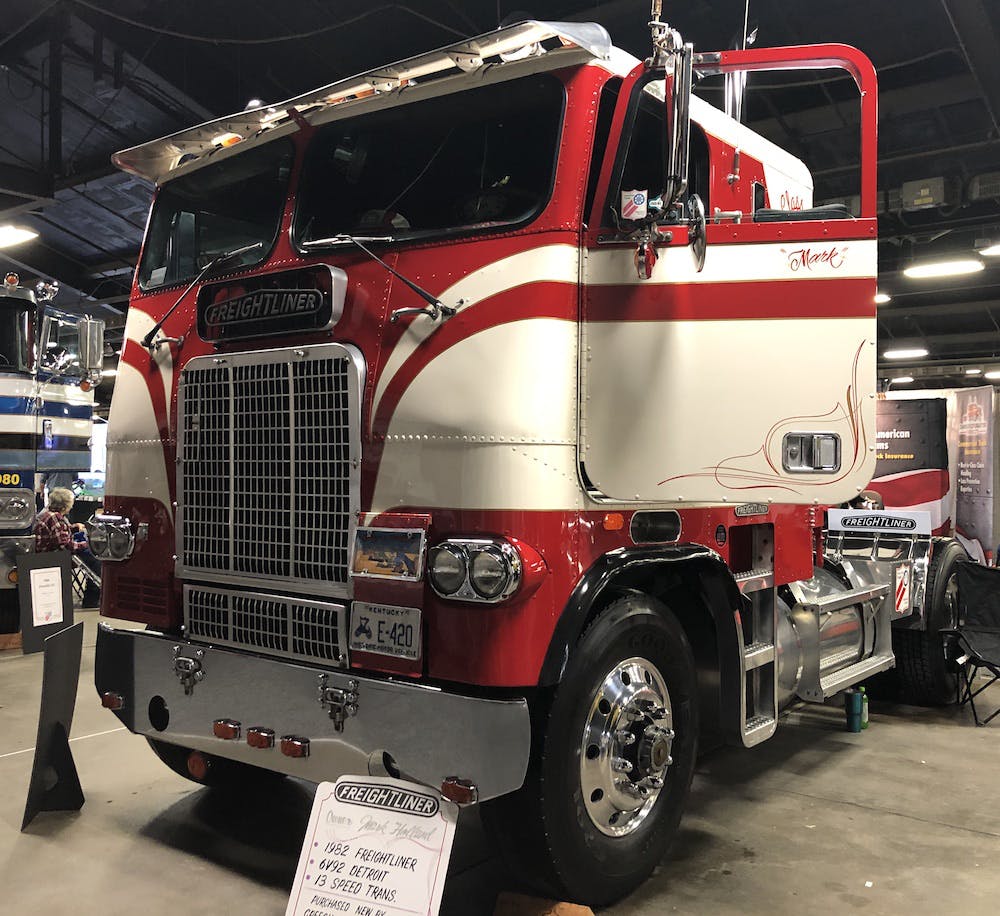 Mark Holland's 1982 Freightliner has a 6V92 Detroit and 13-speed transmission.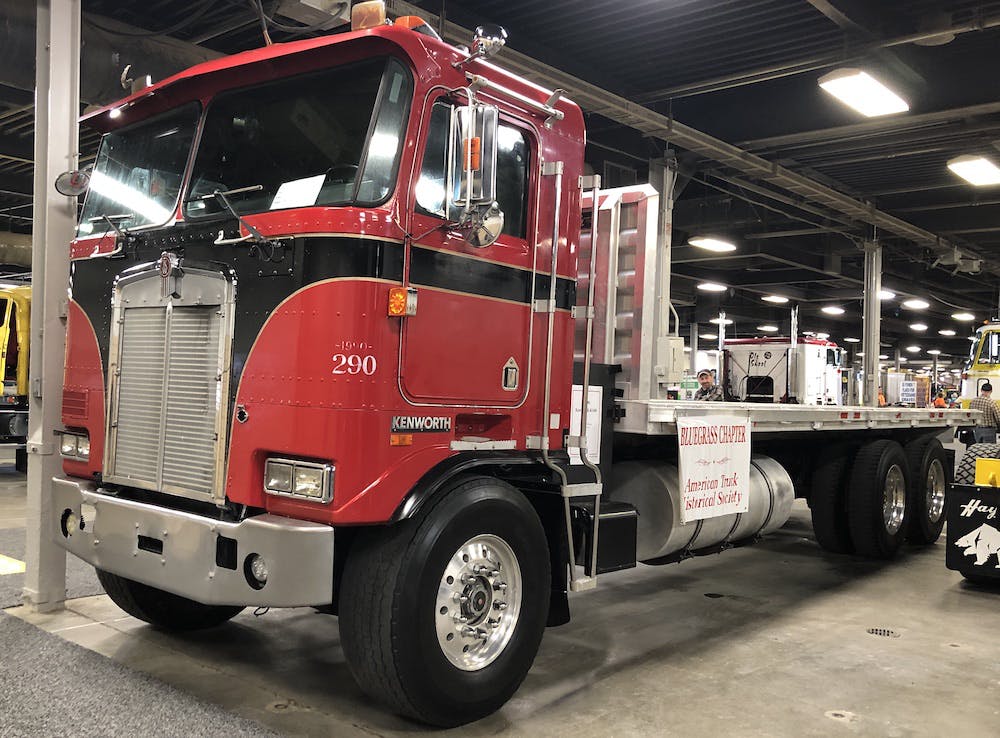 Tom Chesnut, from Lancaster, Kentucky, owns this 1990 Kenworth K100.
This 1975 Dodge Big Horn has a 400 Big Cam Cummins with a 13-speed transmission. It is owned by Jim and Alice Sercombe out of Jackson, Michigan.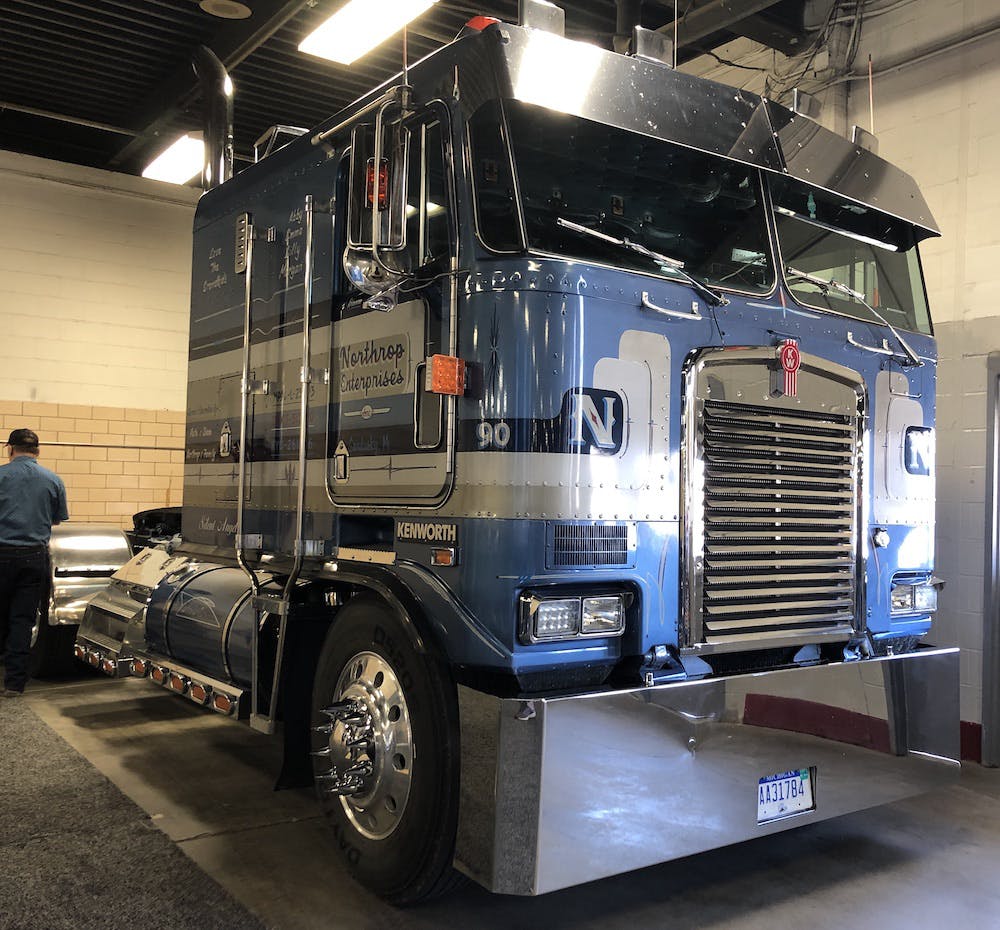 This Kenworth cabover belongs to Northrop Enterprises.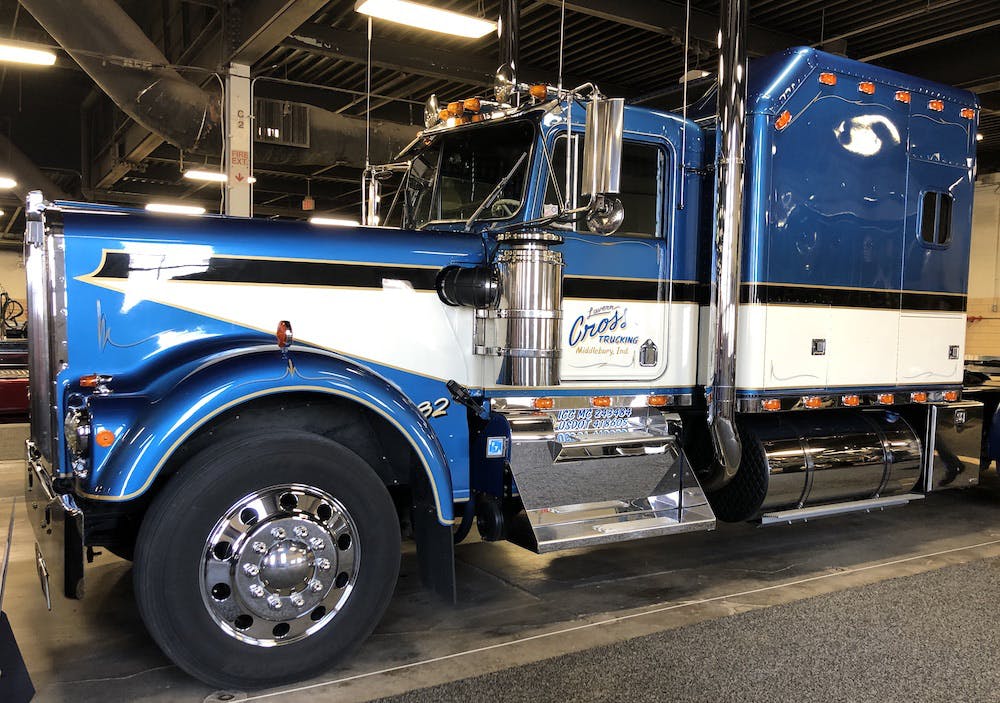 Lavern Cross owns this 1982 Kenworth W900A, which has a 60 Series Detroit and a 13-speed transmission and Eaton rears. Cross is from Middlebury, Indiana.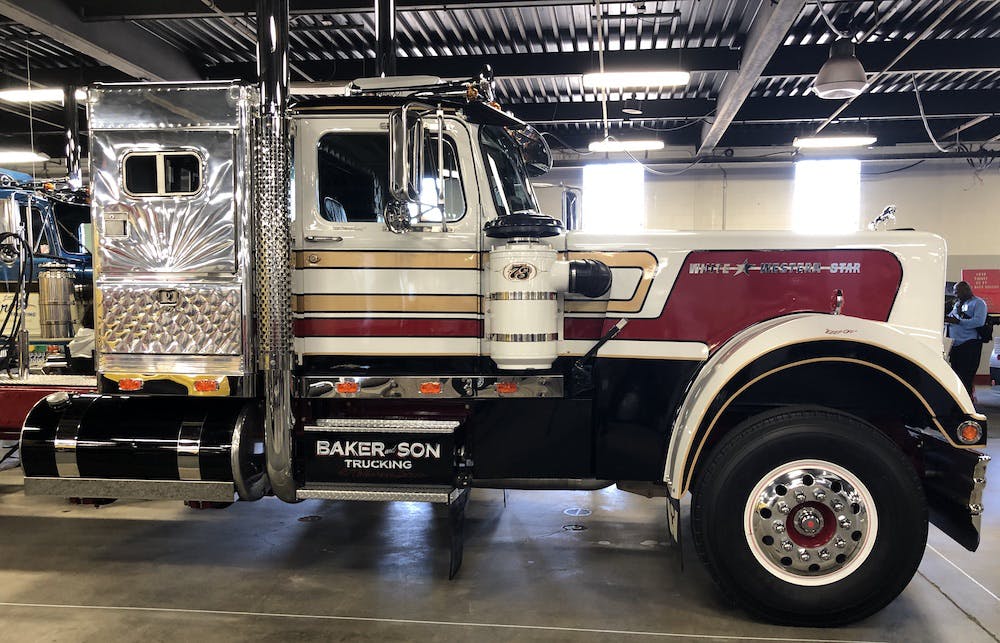 This 1973 White Western Star is one of several antique trucks on display at MATS.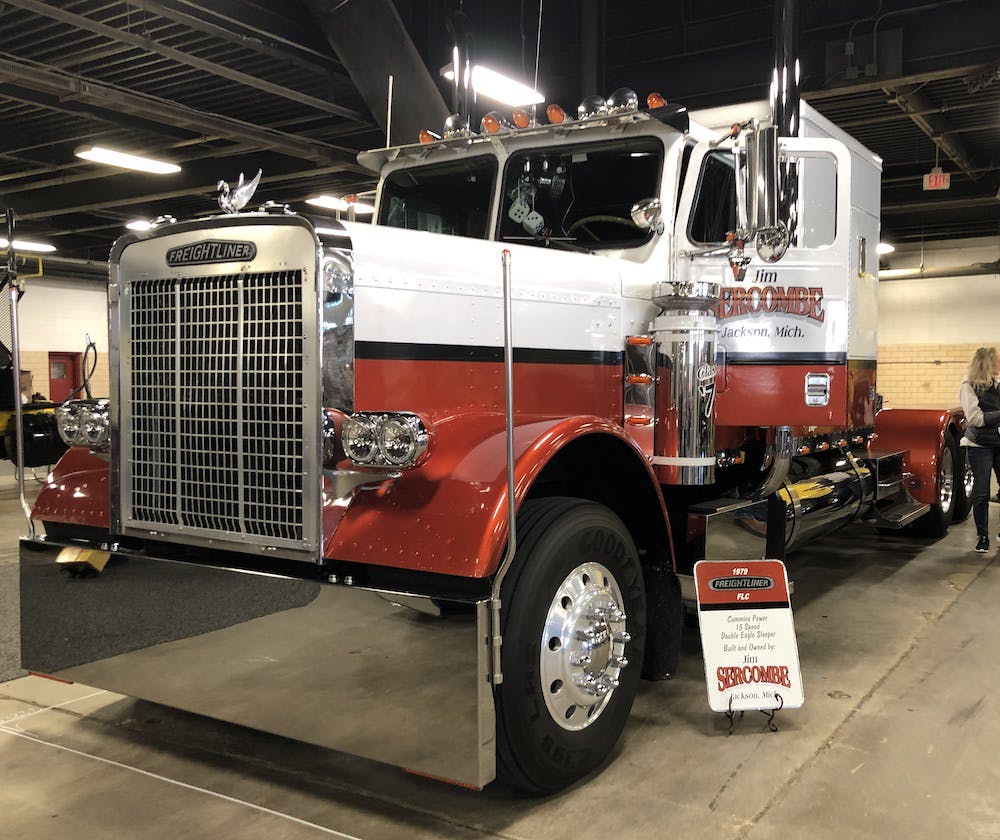 Jim Sercombe's 1979 Freightliner FLC Cummins Power engine, 15-speed transmission, and a Double Eagle sleeper.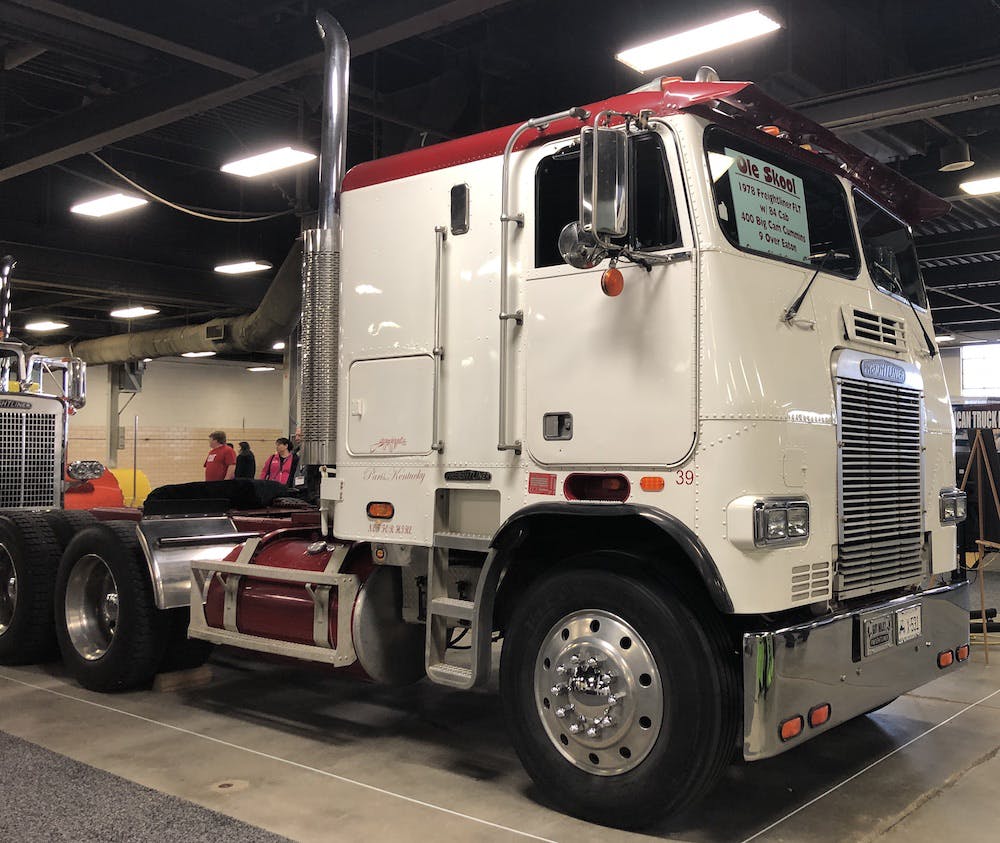 Chris and Donna Smith's 1978 Freightliner FLT is known as "Ole Skool." It has a 400 Cummins and a nine-speed transmission.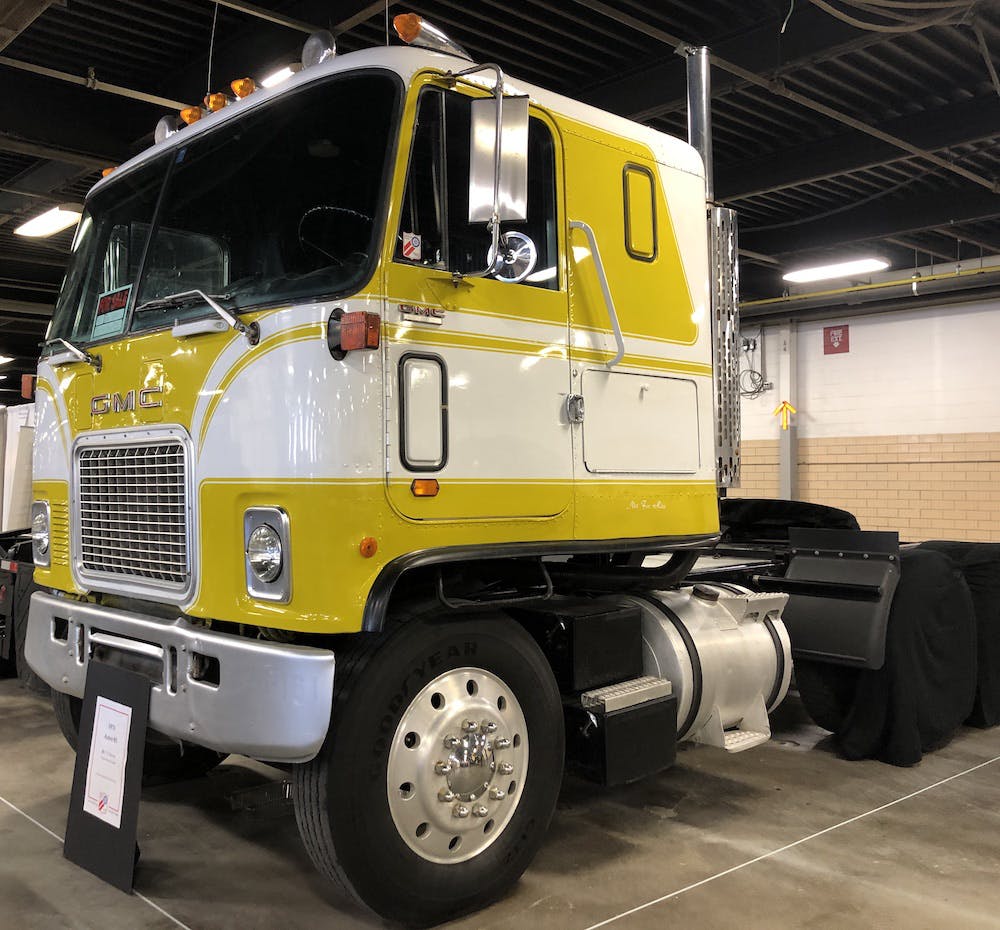 Chris and Donna Smith's 1973 GMC Astro 95 has a 8V 71 Detroit and a 13-speed Road Ranger.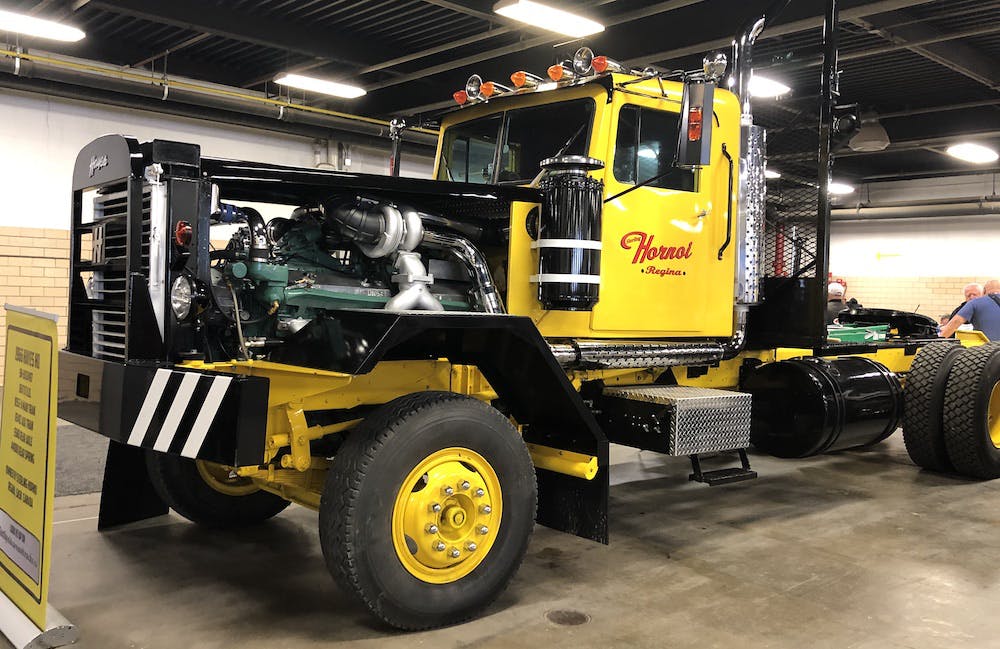 Sterling Hornoi owns this 1966 Hayes HD.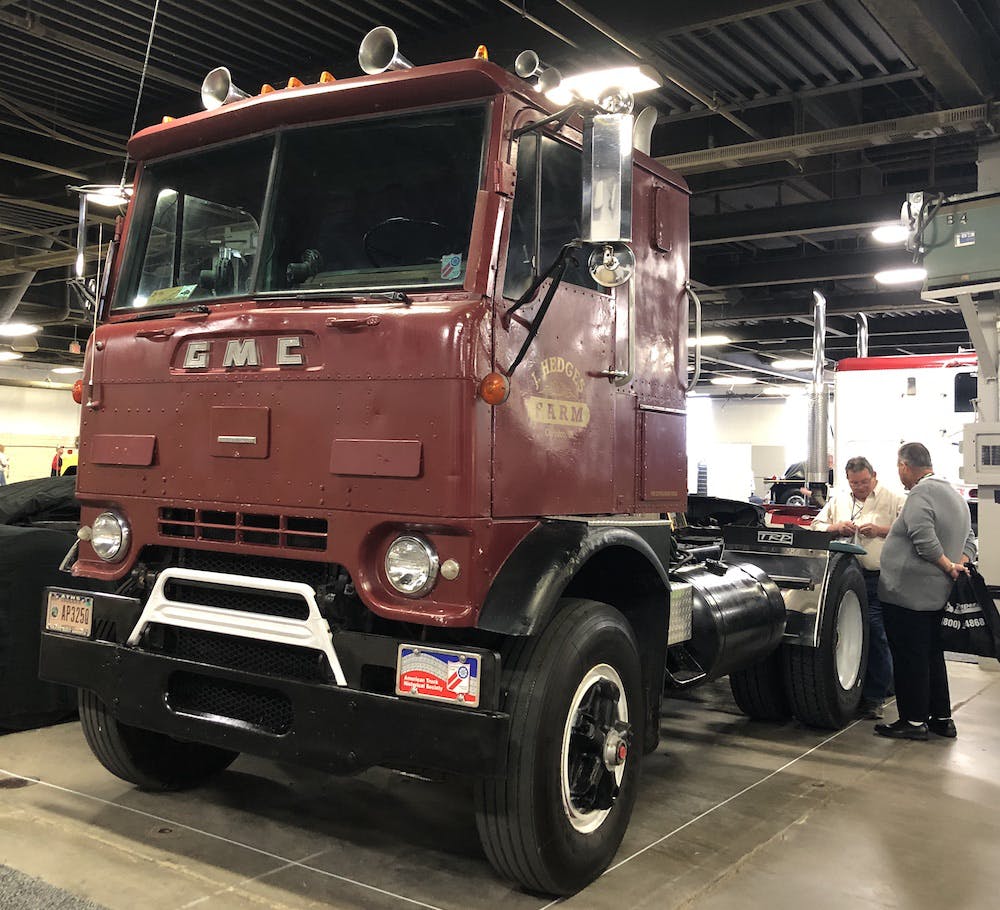 Jimmy Hedges, from Coryton, Indiana, owns this 1968 GMC Crackerbox. It has a 238 Detroit.
Jerry Howard's 1965 Diamond-T 990-S has a Cummins NH-195. Howard is from Fairborn, Ohio.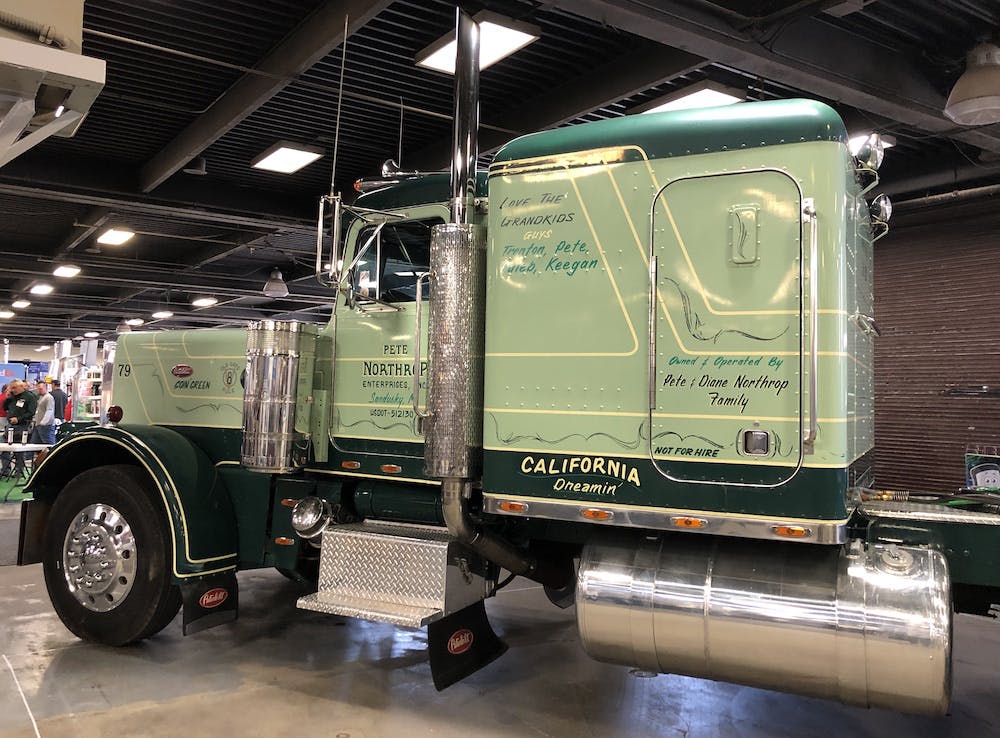 This green antique Peterbilt is owned and operated by Pete and Diane Northrop.