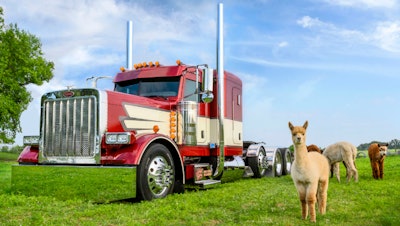 Entries are complete for the 38th Annual Shell Rotella SuperRigs, and trucks entered this year's online contest can be viewed on the MyMilesMatter website.
In addition to the judged award categories (Tractor Division, Tractor-Trailer Division, and Classic Division), contestants and spectators can also vote for the People's Choice award on the MyMilesMatter website. Much like a traditional truck show, people are encouraged to browse all of the entries to select the truck they like the best and then cast their vote. The voting for People's Choice takes place from now through Sept. 4 and you may vote once a day, per email address.
Winners will be announced daily from Sept. 14 through Sept. 18 during National Truck Driver Appreciation Week. The People's Choice winner along with the person selected by the judges as the Most Hardworking Trucker will be announced during that time as well.
Visit MyMilesMatter for voting and eligibility requirements.