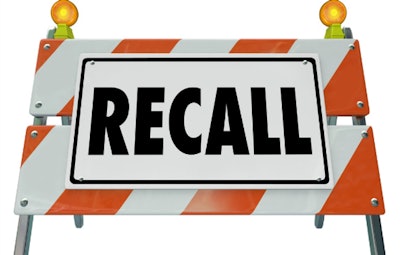 Two separate recalls involving brakes from Navistar affect more than 1,400 International trucks, according to National Highway Traffic Safety Administration documents.
One recall includes about 845 model year 2021 International HV, LT, MV and RH trucks equipped with Bendix pressure switches. According to the recall, a retainer was not properly seated in the SC-3 single check valve and may not provide source air isolation when pressure is applied. As such, these vehicles fail to comply with the requirements of Federal Motor Vehicle Safety Standard number 121, "Air Brake Systems."
Navistar will notify owners, and dealers will replace the SC-3 check valves, free of charge. Owners can contact Navistar customer service at 1-800-448-7825 with recall number 21503. NHTSA's recall number is 21V-227.
The other recall affects about 615 model year 2021 International LT and RH trucks. In the affected trucks, the spring inside the spring brake chamber may allow the pressure plate to shift and wear a hole through the diaphragm, which could cause an air leak, causing the parking brake to engage.
Navistar will notify owners, and dealers will inspect and replace the spring brake chambers, if necessary. Owners may contact Navistar customer service with recall number 21502. NHTSA's recall number is 21V-226.