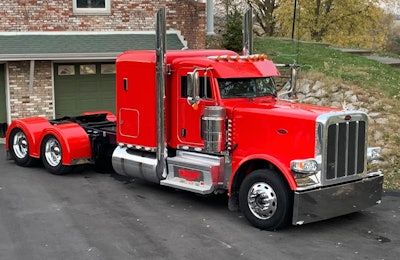 With truck show season in full swing, Overdrive's decades-running annual Pride & Polish competition is back in virtual format, accepting entries with hopes of bringing together the best of the best from around the nation.
Overdrive's 2022 virtual Pride & Polish competition opens today, Aug. 1. Following the submission period, the competition will turn over to a public vote in which Overdrive readers will select their favorites in five categories -- Working Bobtail, Working Combo, Limited Mileage/Show, Antique and Interior.
Winners and finalists in each will be unveiled to put a wrap on the truck-show season in October -- all will receive award plaques. Last year's awards event was hosted by Robb Mariani, truck enthusiast and host of the former "American Trucker" television show.
Each of this year's winners and some of the finalists will be featured separately on Overdrive and in Overdrive's Custom Rigs weekly newsletter.
Overdrive is a sister publication of Truckers News.