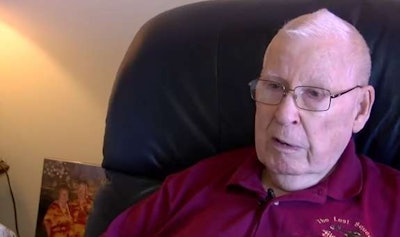 An 87-year-old Ohio man is seeking a job as a truck driver to help pay off his wife's medical bills.
WEWS-TV in Cleveland reports Robert Blocksome of Middleburgh Heights, Ohio said he'll start taking a CDL class next month. He said he hopes to drive locally and work weekends so he can continue to care for his wife, Jelaine, also 87.
The couple sold their home and moved into an apartment and liquidated most of their possessions to help pay her medical bills. Jelaine told People magazine, "I got a little bit of everything, but mostly I can't walk very well, and I have had some breast cancer." She was also recently diagnosed with asthma.
A GoFundMe page set up for the couple raised more than $11,000 of its $15,000 goal in less than 24 hourss.