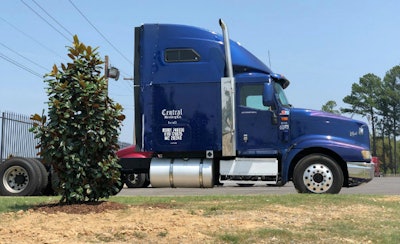 About two months ago, folks at CalArk and affiliated Central Hauling in Little Rock, Arkansas planted a magnolia near their headquarters just off I-30. But, it was more than a beautification effort. It was a memorial to a coworker, Wayne Gordon, who had died while delivering a load, and quickly became a remembrance for all of the company's drivers who died on-duty over the years.
Todd Dills, senior editor at our sister publication Overdrive, shared details of the memorial in a recent Channel 19 blog entry.
Keith Lawson produced this brief video of the memorial site recently.