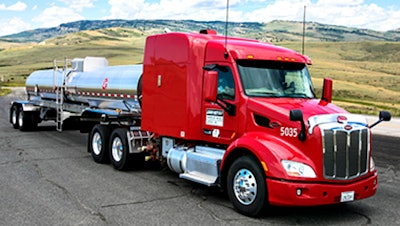 Groendyke Transport today announced it has signed an agreement to acquire McKenzie Tank Lines, Inc., a bulk hazmat carrier with about 200 drivers based Tallahassee, Florida. In a video posted today on its Facebook page and company website, Groendyke President Greg Hodgen said this is the largest acquisition in company history.
"It has been our long-time goal to expand our operations in the Southeast," said Hodgen in a website ost. "Our two companies have so much in common – from history to culture and values to emphasis on safety– this deal made perfect sense. We believe their people will make a great fit with our culture and way of running our business. We are excited to have them as Groendyke Transport employees."
Groendyke is located in Enid, Oklahoma. It has 29 terminals in 11 states.