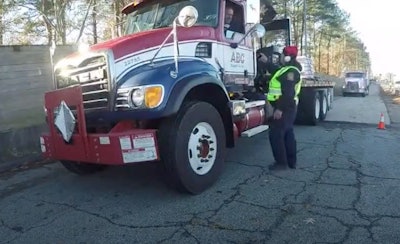 Truckers on eastbound I-264 in Virginia were flagged in by police and the Virginia Department of Transportation Monday, but no one got inspected and no one wrote any citations.
Instead, this was the 25th annual Driver Appreciation Day. The non-profit, Drive Safe Hampton Roads, the DMV, Virginia Department of Transportation, AAA and several police departments came together to pass out Chick-Fil-A, donuts, and drinks to the drivers.
The day was the brainchild of Suffolk Police Department Officer Forest Godwin.
"Yes, somebody else is thinking about the truck drivers in a positive way instead of a negative way," Godwin told WVEC-TV.