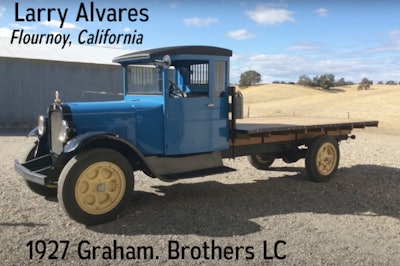 Among the many things the COVID-19 coronavirus pandemic has interrupted so far this year are numerous truck shows that attract many members of the trucking industry and plenty of folks who just like trucks.
Included in those canceled truck shows are prominent ones that showcase vintage trucks: the American Truck Historical Society's annual convention and truck show, and the Antique Truck Club of America's annual show held in Macungie, Pennsylvania.
When the ATHS found it could not hold its annual gathering as usual, they shifted it online. This included its show of vintage trucks. As a result, ATHS solicited photos and videos of vintage trucks and produced 20 videos that it posted on YouTube. Each video includes trucks from selected years.
Here is the ATHS video of trucks from 1902 to 1929. Others will follow over the next couple of weeks.