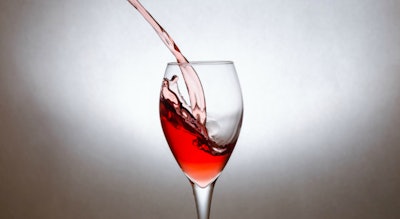 California Highway Patrol officers in Modesto arrested a man Wednesday, May 6, who climbed aboard a moving tank truck loaded with red wine, crawled underneath it, opened a valve, and began drinking the wine as it gushed out. And, if that wasn't weird enough, the guy was only wearing his underwear at the time.
The trucker's onboard cameras captured Gabriel Moreno's escapade, which occurred as the tanker drove along Highway 99. The trucker called 911 when a dashboard light showed hundreds of gallons of wine was flowing out of the truck. In all, 1,000 gallons of wine was spilled.
Moreno's escapade began when he put his hazard lights on and pulled to the side of Highway 99. The tanker driver, thinking Moreno was warning him of a mechanical problem with the truck, pulled over. That's when the thirsty Moreno got out of his car and ran to the passenger side of the tanker.
While the trucker got back on the highway and took off, Moreno jumped on the side of the truck and eventually crawled under for his dangerous, mobile wine tasting.