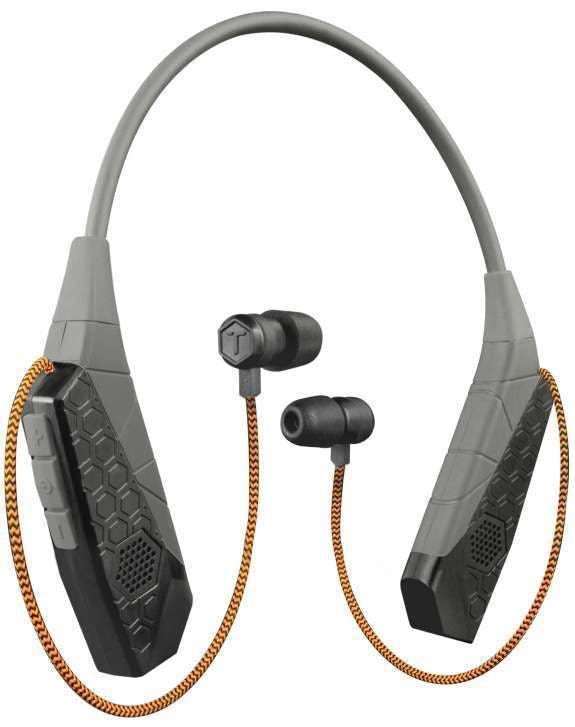 Finding the right headset for use in your truck may leave you feeling a bit like Goldilocks when she broke into the home of the Three Bears.
Some headsets have great sound but are a literal pain to wear.
Others fit well and are comfortable, but the sound quality leaves a lot to be desired.
ToughTested thinks it has one that is just right: the ProComm wireless headset that is, like other products offered by this New Jersey-based company, created for the demanding working conditions of truck driving.  
ToughTested showcased the Bluetooth headset in their booth at the Great American Trucking Show in Dallas recently.
One of the things that sets the Procomm apart from the rest of the pack is its flexibility of use. The unit, which retails for $79.99, has two listening options: external speakers or earbuds. This allows the driver to use it with earbuds in, or simply resting around their neck and still have no loss of audio quality.
Here are the particulars, and what ToughTested says sets this headset apart:
Water and dust resistant neckband

Ten times noise cancelling mic

High performance external speakers

Vibrating call alert

15 hours of talk time

Earbuds that attach magnetically to each other or the neckband

Flexible neckband

Earbud cords of nylon and Kevlar

Noise-reduction technology that protects the wearer's hearing while allowing them to hear the phone conversation or music
Bluetooth wireless connection
Good as it is, ToughTested is already at work on the next generation of this headset; expect it on the market in 2018.
ToughTested has also made a name for itself by producing rugged cables (including some that are conveniently 8 feet long) for devices, chargers, battery packs, carrying cases and combination earbuds and microphones.  
ToughTested's Procomm headset and other products are available at Pilot Flying J, Lowe's, Cabela's, Love's, Staples or online at the company's website.