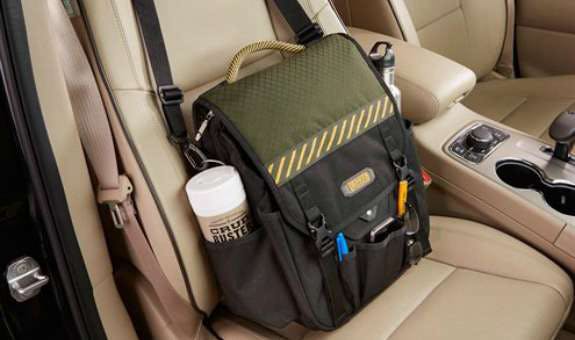 Cops stopping truckers often say a messy cab may often be what suggests to them a full inspection is in order.
But, even the biggest, most spacious truck cab could do with a bit of organization. Fortunately there are some solutions, none of which requires hiring an expert, watching a video or even reading a book.
Duluth Trading Company has several cab organizers, two of which double as briefcases. None costs more than $70 and all can help you keep paperwork, electronics and even your coffee or water bottle handy.
And, all can be ordered online.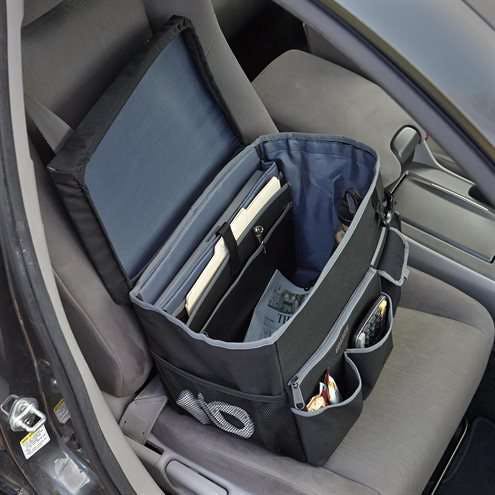 $69.95. Essentially a mobile office with a flat hard surface for writing. Padded sleeve for a laptop or tablet. 15" W x 10" D x 11 1/2" H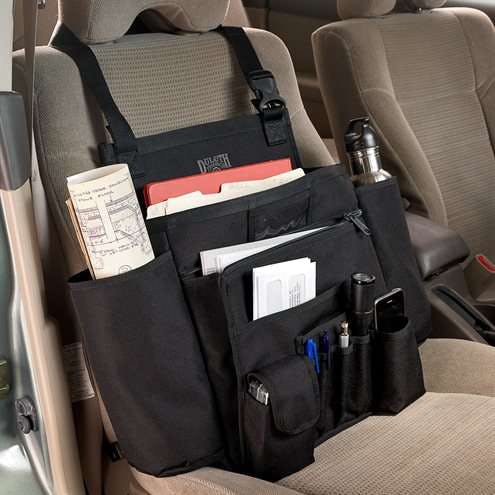 $39.95. Spaces for file folders, pens and pencils, flashlights and a thermos and water bottle. Comes in several colors.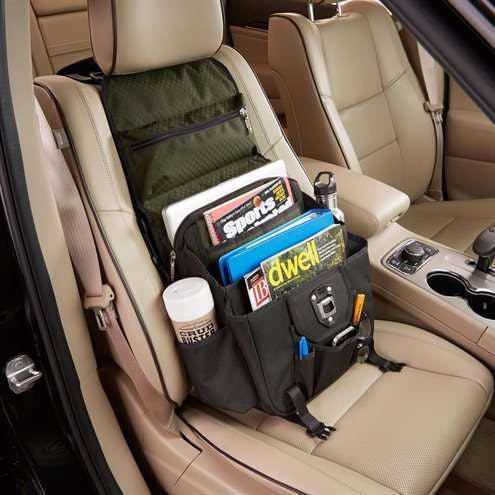 $59.95. Holds everything from three-ring binders, file folders and other office gear. Padded sleeve for a laptop up to 17". Deep green. 16" W x 6" D x 17" H