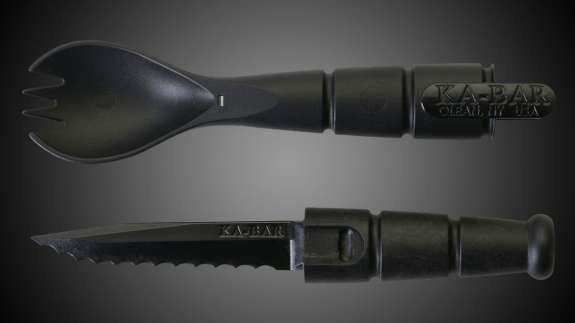 One of the truly iconic knives ever made is the Ka-Bar that has been standard issue to U.S. Marines.
Now, the company in Olean, New York that makes these knives is offering something a bit more utilitarian, and far less lethal: The Ka-Bar Tactical Spork. It's a spoon and a fork, but the handle separates to reveal a 2 1/2″ serrated knife.
Overall length is 6.875″.