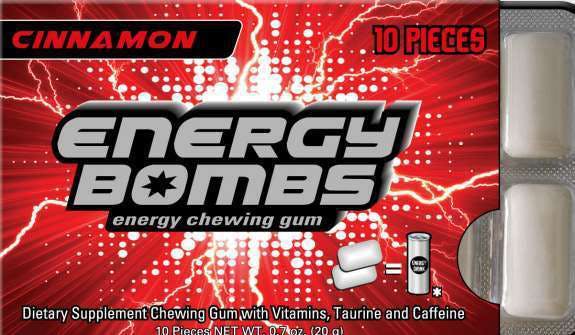 Think of this as an energy drink you can chew.   
Energy Bombs Chewing Gum, already popular in Europe, is now available on Amazon.com and retail outlets. It comes in two flavors: Mint and cinnamon.
With only five calories per serving and 40 milligrams of caffeine, one piece of Energy Bombs Chewing Gum provides the same amount of caffeine as a half-cup of the leading 8-ounce energy drink, according to the company. It quickly absorbs in the body, and also contains essential vitamins including Vitamin B12, Vitamin B6, and Taurine.
"We are thrilled to announce the availability of Energy Bombs, especially as people are looking for new ways to stay energized and focused," said Alon Lubezky, co-founder and vice president of business development for Energy Bombs. 
Energy Bombs Chewing Gum has a suggested retail price of $2.99 per 10 piece pack.