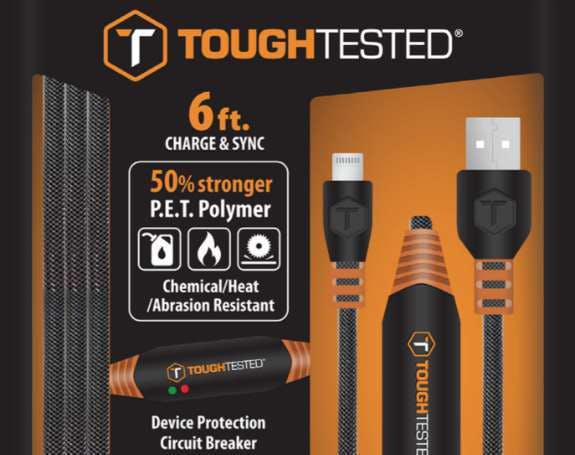 Normally, charging your smartphone, tablet or other device ought to be as simple as using it.
But, on the road (and even at home!) things aren't always normal. There are often surges or other disruptions in a home's or business' electrical system, and these can sometimes cause problems with your smartphone or other device. Even the power supply in your truck or car can create issues.
The ToughTested Pro+ Safe-Charge Cable can provide defense against such power problems.  The Safe-Charge Cable has a circuit breaker that automatically shuts off power to your smartphone or tablet when potentially damaging voltage or electrical current is detected. And, it does it quickly: in less than one-tenth of a second, according to the company.
When the problem passes, the device resets itself and you're ready to charge your device again safely.
The Safe-Charge Cable is 6 feet long and is chemical/heat and abrasion resistant.
Available online and in travel centers.