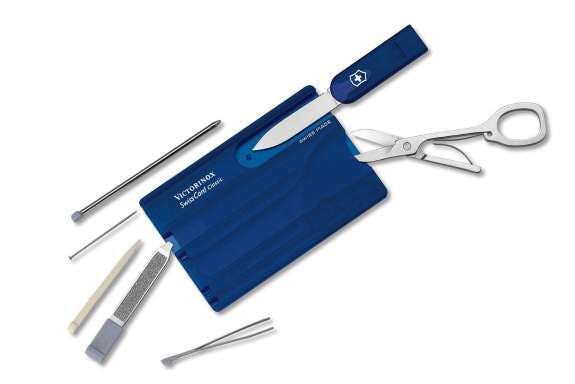 Instead of having 10 different items in your truck to help you deal with everyday chores, you can have one … and it fits in your pocket or wallet.
Victorinox, the folks who make the original multi-tasking Swiss Army knife, brings nine different functions to one tool, the SwissCard Classic. The size of a credit card, it includes:
Letter opener (blade)
Scissors
Stainless steel pin
Ruler (cm + inches)
Nail file
Toothpick
Pressurized ballpoint pen
Tweezers
Screwdriver
No, you won't use it to fix your stalled truck or field dress a deer for dinner, but it can come in handy for those minor on-road personal emergencies.