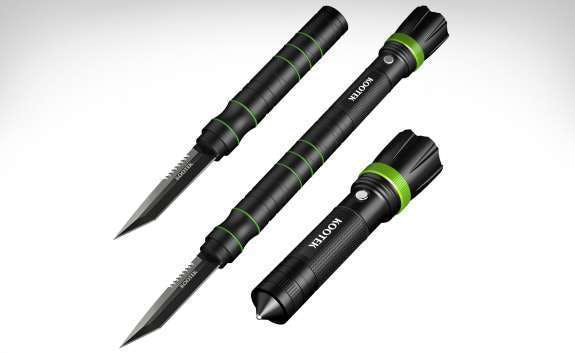 Breathes there a trucker who doesn't need a flashlight?
Of course not.
And, almost as many need, at one time or another, a knife of some sort for a roadside repair.
The Kootek K1 Survival Flashlight is both. The 12-inch-long flashlight contains a three and and a half inch serrated blade.
The flashlight puts out 800 lumens and has several brightness and strobe settings.
And, if you don't need the knife, you can instead attach a window breaker tip to the flashlight module.